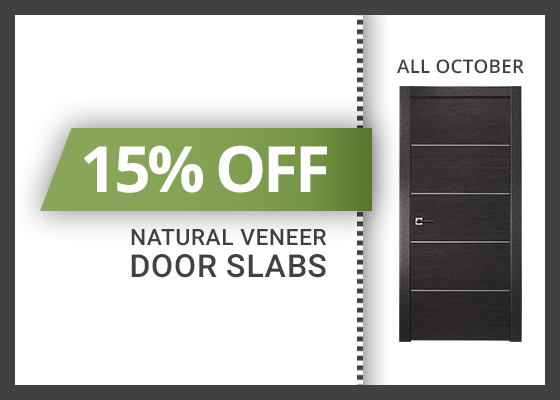 Are you looking for a deal to spruce up your interior with warm wooden tints and textures? Then we have a great offer for you!
From September 30 to October 14, 2019 you can get 15% off the door slabs with a natural veneer finish.
Pick a door you like, complete a unit and enjoy your discounted product that will make your interior look cozy and stylish!