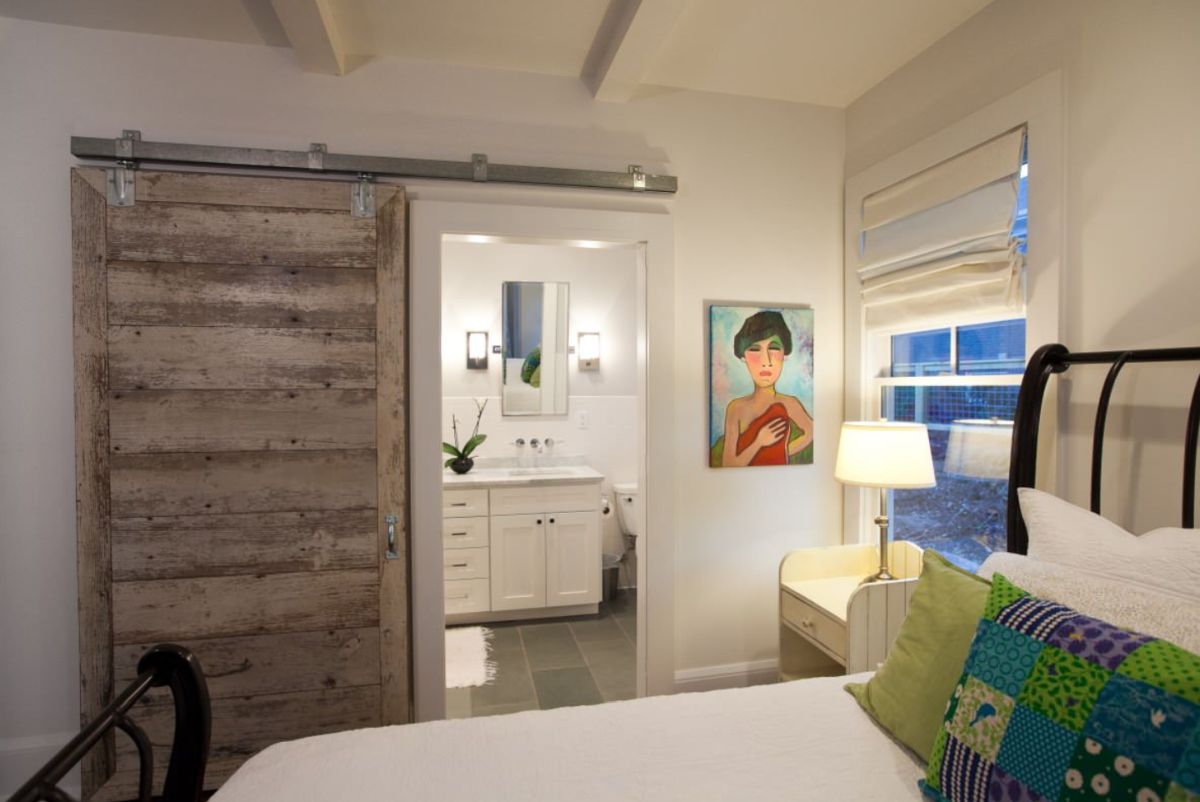 You may not be up-to-date with the modern interior design ideas if you think that barn doors are just limited to farmhouses. Well, they were but not anymore. In fact, more homeowners are shifting from cookie-cutter door designs to barn doors in an attempt to add a rustic touch to spaces in their homes.
Although sliding barn doors are used in modern kitchens and to divide areas in a room, what has really fascinated homeowners is how a barn door can enhance the entire look and feel of their master bedroom. Yes, the barn door in master bedroom is certainly a simple idea that modern designers have embraced gleefully.
An Entrance That Is Memorable
A sliding barn door in master bedroom is not just about looks alone. It is also about a simplistic yet amazing feeling one gets upon entering the room. As compared to a normal door, the functionality and exquisite use of a barn door make it an ideal option for many homeowners who are looking for a more stripped-down door style.
Adding Color and Contrast with Style
If you are looking for the best way to bring some visual and textural elegance and beauty to your bedroom, then opting for a barn door is an ideal way. It doesn't matter what theme and style you've chosen for your master bedroom, you can introduce a unique pattern of the barn door to add a different color and contrast in a modest yet regal way.
Be Creative
You want to feel relaxed and happy in your home and your bedroom needs to be a haven of tranquility. A barn door delivers that serenity exceptionally. Irrespective of the style and theme of your bedroom, you can go for painting the barn door in a color that makes you feel relaxed. You can go for a cool blue, bright red, or vibrant yellow – let your imagination run wild.
Don't Let Popular Misconception Change Your Mind
Some door design enthusiasts believe that barn doors are only suitable for those bedrooms which have a farmhouse or rustic flair, but this not true at all. Believe it or not, it is exactly opposite to what they think. Barn doors truly look wonderful and fulfill their purpose when they are introduced into contemporary bedrooms. They are unique at adding a different touch to the bedroom and that's what makes them so special. Once you've designed your master bedroom, it reaches a climax with a unique inclusion of a barn door.
---
Barn doors are versatile and that's what makes them perfect to be used for your master bedroom. Try to think different and pay homage to your simpler past with barn door in master bedroom. It'll be a different but refreshing experience for you – an experience that you will thoroughly enjoy.
---
Photo taken from Homeedit