07/11/2018
Posted By Julia Gajchuck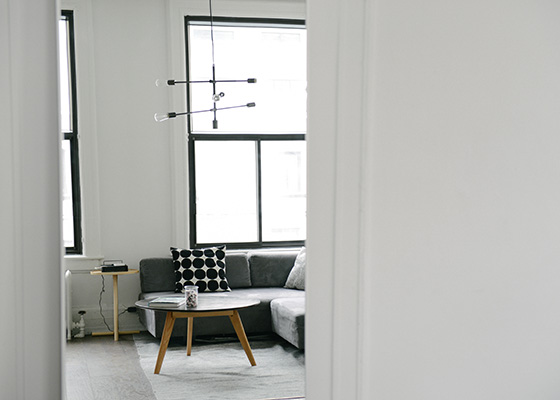 Have you ever wondered that what kind of interior doors will make your place looks elegant and classy? Well, if you haven't then you definitely need to look at the latest trend in the market: Black Interior Doors.
There is no denying that bold, black color can add a little flair to almost anything. If you really want to make a strong statement with your home's interior design scheme, then you need to consider bold, black interior doors. They not only provide a shade of satisfaction but also a sophisticated yet exciting feel to the atmosphere. So, if you are left wondering how you can make black internal doors work for you, here is how it needs to be done:
A Black Bathroom Door Provides a Traditional Touch
Now the wood used for internal doors have the capacity to show and tell any sort of color you want. This means that a black bathroom door can give a prominent yet appealing look. Inarguably, black color has the traits to enhance any room, and that is why it can be said with absolute certainty that it will uplift the atmosphere and look of your washroom as well.
Black Interior Doors Are Dynamic and Adaptive
When we talk about the looks and styling of a place, whether it is interior or exterior, one can say that black interiors doors can leave a major impact on the viewer's eye. Since black color is highly adaptive, these doors can be used with almost any interior décor of the house, modern or traditional.
Make a Strong Statement with a Black Front Door
A black front door seems like a great idea. After all, there is a lot more drama into it. You can also opt for black doors for each room (regardless of the paint on the walls). You have to understand that black color is probably the only color that can give a strong statement even if everything else is average-looking.
Best for Children Room
It is highly unlikely that your kids don't make a mess. This means that they will try to do everything in their power to make their room look untidy. That explains why the door of every children room loses its appearance within a short period of time. That is why it is recommended to use the black door for your children room because these doors are good at hiding damage and dirt (we hope that you got the picture). In short, there is no door better for you children room than a black door.
Why Choose Black Interior Doors?
There are many reasons what will make you choose the black interior doors, for instance:
Black interior Door will look far more attractive and polished than a white one
Even if the prices are standard but when the door is finished in black, the point of view will change from a standard price to an expensive one
The black interior door is good at hiding damages and flaws that are quite visible
Black color naturally matches with other elements in the house and does not seem out of place
The shade will always look classy no matter what, not old-fashioned but classy
---
The best thing about black internal doors is that you don't have to try your best to make them work for you – they are highly adaptive and can look great almost anywhere. Check out our collection of Black internal doors at our store. We are quite sure that you'll love our unique and highly intuitive black interior door designs. Happy shopping and have a great day!