07/24/2018
Posted By Julia Gajchuck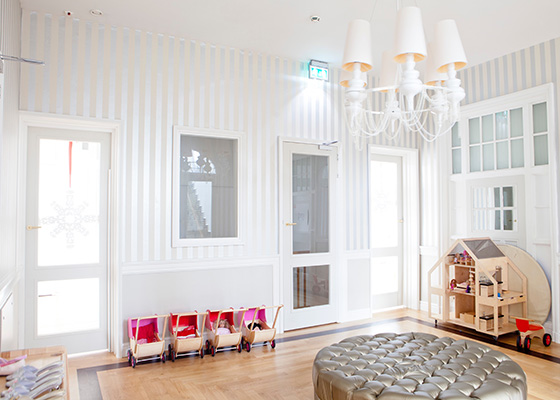 Are you updating your home and looking for latest door trends for 2018? There is no denying that doors not only have a key impact on your home's appearance but they also provide comfort and efficiency. But why doors are so much important? Well, exterior doors enhance the curb appeal of your house and interior doors complement the décor in an impeccable manner.
So, if 2018 is your home update year then it is best to have latest door trends in mind before you start updating your house. So, without a further ado, let's get started:
BEST DOOR TRENDS FOR 2018
Here are top 4 door trends for this year:
Pocket Door Systems
Nowadays, many houses are becoming more expensive yet are offering minimal space. For houses that are trying to save up space, pocket door systems are like true lifesavers. Pocket doors systems are quite popular because of their space-saving ability that enables you to save a lot of space without worrying about opening or shutting the door and placing furniture. In other words, these doors are becoming quite trendy and why wouldn't they be? These doors are appealing, durable and true space-savers.
Have a look at this pocket door system: pocket door systems
Laminate Doors
If you cannot decide between laminate doors and solid wood doors, then we recommend you to consider laminate door. It is because laminate doors are topping the charts thanks to their tempting benefits. For instance, this door is less costly, it provides the amazing effect of a solid door and it even imitates the natural grain effect of a classic timber door. Overall, these doors give you a lot more options when you are looking to match the timber to your flooring.
Gray Oak Internal Doors
If you ask experts about some of the most trendy colors in any interior door palette, you'll find out that gray oak is most in-demand color in 2018. For any interior design, gray oak is the most versatile color. In addition, the color helps any other color to appear brighter and if you even want to create a minimalist vibe in your home then, you need to have grey interior doors.
Wood Veneers
Ok, you might've heard it before but wood veneers are always in trend and they are popular throughout the year. So, it is best to keep in mind that veneer-coated internal doors are going to become popular again in the latter part of this year. One of the best aspects of these doors is that they are great for styling to both traditional and contemporary styled homes.


---
You have to comprehend that choosing the best door trend depends on your usage and demands. It is best to buy doors online from a trusted supplier. Needless to say, you can choose from our wide variety of door designs at our online store. Thank you and have a great day!