12/29/2020
Posted By Sergey Konushok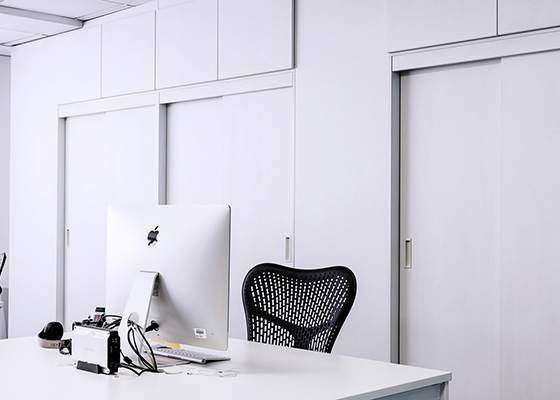 Did you know that white is the lightest color among any other color known to mankind? It fully scatters and reflects every visible wavelength of light – this is what makes it completely achromatic. White color is widely associated with honesty, neutrality, perfection etc. When it comes to choosing the color of doors, unsurprisingly, white color is among the most selected colors (in fact, it has been for centuries).
Many modern spaces use different colored doors such as blue, red, green, yellow, black, and of course white color. White doors are available in many shades ranging from eggshell white to creamy white. White doors have countless undertones, which fall into the category from warm to cool. In this way, a person gets to choose a different shade or shades of white doors according to his/her preferences.
White doors are widely used all over the world. Let us discuss some advantages of having white doors, which will certainly clarify why these are so famous.
Advantages of White Doors
Here is an interesting fact for you: It requires 570 gallons of white paint just to paint the exterior of White House.
One thing we have established by now is that white color helps create a sense of space and adds more highlights. It is no wonder why some of the world's renowned designers use white color to make the rooms seem more spacious. Moreover, white color creates a sense of calmness.
So, let us look at the benefits of white doors.
White is universally known for peace. It has a calming effect on a person and that is why it is mostly used in residential areas, commercial areas, hospitals, and public places.
A white door used as a front door gives a warm welcome to the guests.
White doors give the room a spacious look. This is quite beneficial for less spacious areas such as apartments or flats.
White is a striking color. Most people ignore the fact that doors are as equally important as any other interior in the house. White doors stand out and create a bold and strong impression on its viewer.
White color has the tendency of complementing any dark elements in the environment.
White doors give the viewer an illusion of bigger space. Your place will feel bigger and brighter. To make use of this illusion, walls should also be white or have light color paint. This allows the colors to blend in with each other.
A white door can reduce the temperature in your house. The white color is the lightest of all colors and reflects the sunlight instead of absorbing it. Less energy can allow you to save up on the electricity bill.
White colored doors are refreshing on the eyes and provide a pacifying environment. If you need serenity in your home then using white doors is the best option for you.
These doors accentuate positivity to the place.
White doors have the tendency of toning down strong elements.
You can give a historical flair to your house by using white doors.
When it comes to magnifying the natural light of rooms in the house, white doors are deemed as the best.
White doors provide a glamorous and classic touch to a place.
White Interior Doors By Belldinni
People who trust DoorDesignLab know that we are always looking to add exciting, modern doors to our extensive collection of high-quality interior doors. Take an example of our collection of white interior doors By Belldinni. These white interior doors are specifically designed for domestic and commercial use.
The undertones of our classic white interior doors are in:
Polar White
Bianco Noble
Snow White
Polar White Silver Patina
White CPL
While some classic White Interior Doors by Belldinni come with ultra-modern Evo pro finish and solid core, others have scratch-resistant enamel and frosted glass. No matter which door you choose for your home or office, one thing remains constant: door quality will meet and even exceed your expectations. And that's not it! We also offer a two-year warranty on each interior door.
Why Go With White Color Interior Doors?
Here is an idea for you. If you cannot decide between white and black color, why not use black trims for white doors. It can help create a stark contrast in your room. We recommend white color doors because they add balance to the décor in the room.
As we know that colors can influence your mood, choosing a white color can help you feel relaxed and light. White is a timeless color that looks crisp and clean. And the best thing about white color interior doors is that they give you flexibility for the future if you decide to change the paint color.
Trendy colors are good but they go out of style after some time. But you cannot say the same thing about white color doors as they have always been in the trend. Do you need more convincing? We hope not.
---
The Bottom Line
All in all, it can be said that white doors have all the traits that make them suitable to be used as interior and exterior doors. If you want to give a classic and appealing look to your home, use white doors. If you want to make a bold statement, use white doors. The point is that white doors give a classy look to your home with a safety cushion of changing colors if needed.
We hope you got all the information you needed on why go with white doors. Please let us know if you have any queries about doors. We will be more than happy to help you.