Optima Shambor Swing Belldinni Modern Interior Door
Description
Technical Information
Shipping & Returns
Reviews
Product Questions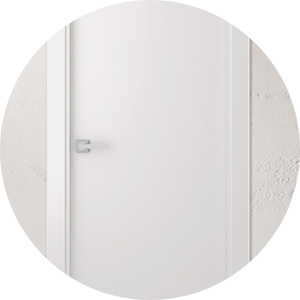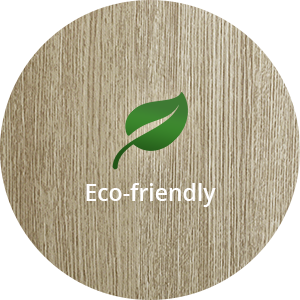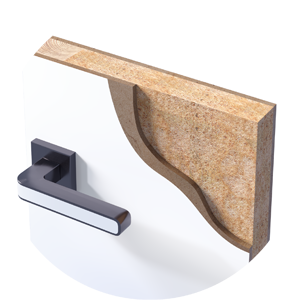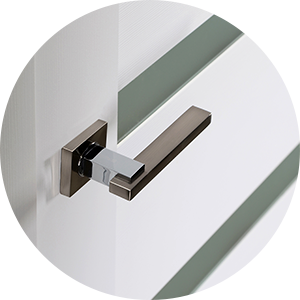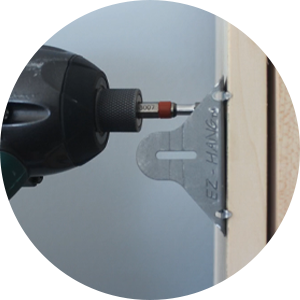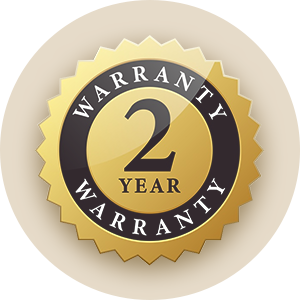 Optima Shambor door by Belldinni is a perfect solution to spruce up your interior. The charm of this simple design door gives a fairly good look to your house. The flush interior door highlights its simple and gentle style. Its sppearance enhances the interior's zest and astounding design.
The Optima Shambor door has an engineered solid core and soundproof features that help to protect your privacy. The door is equiped with a technologically advanced insulating core that has a density of 12,5 lb/ft3.
The door's solid pine frame makes the slab sturdy and durable.
The innovative eco-friendly finishing material polypropylene (PP) has real wood's features. PP is a good solution to customize your interior with its high endurance and scratch resistance.
The soft Shambor color is gaining it's popularity. Its creamy tone brings warmness and gentleness to the room.
Easy door hanging: EZ-Hang is a unique seven-bracket door installation system that can be used at any stage of construction, eliminating the need for shims. With this patented technology, hanging an interior door is five times faster. The advantage of the EZ-Hang is that the attachment is adjustable: there's no requirement to bend or alter the bracket, and it is suitable for either or both sides of the door, with or without drywall.
Interior door installation instructions:
Draw a vertical plumb line on the drywall about 1/2″ in from the rough opening on the hinge side.
Attach the brackets to the back of the door frame using the 1/2″ screws provided.
Starting at the top hinge, match up one of the lines of the bracket with the level line drawn in step one. Screw the interior door to the wall using screws provided.
| | |
| --- | --- |
| Type of Finish | PP |
| Stock Colors | Shambor |
| Slab Construction | Solid Frame, Solid Core |
| Stock Height | 79 3/8'', 83 1/4'', 92 1/2", 95 1/4'' |
| Stock Width | 17 13/16'', 23 13/16'', 27 13/16'', 29 13/16'', 31 13/16'', 35 13/16'' |
| Slab Thickness | 1 3/4'' |
| Jamb Width | 4 9/16'' |
| Jamb Thickness | 3/4'' |
| Casing Width | 3 1/2'' |
| Extension width | 2 1/8'' |
| Wall covered by jamb with adjustable casing | 4 9/16'' – 5 ¼'' |
| Wall covered by jamb with extensions and adjustable casing | 4 9/16'' - 6 7/8'' |
| Possibility to install an automatic door bottom | Yes |
Shipping and order confirmations
Upon placing the order, you will receive a confirmation by e-mail that your order has been received. Production lead time is around 14 business days. ETA will be provided in confirmation-mail as well. You will then get a second e-mail when the order has been shipped. If your order requires multiple shipments, you will be receiving more e-mail confirmations about them. Please, make sure you saved these e-mails (invoices) for the record.
---
Shipping rates
Please note that the rates shown below are for the ground shipping via common carrier. These rates cover such services as residential delivery, delivery appointment, liftgate and pallet jack service. Prices can be changed without notice. We don't charge any additional fees for crating unlike many companies do.
Shipping rates from $80
Lead time starting from 14 business days
---
Shipping*
Once an order is processed, it is then shipped out via LTL (for large items) or carriers (for smaller items). LTL shipments are curbside delivery only. Ship times vary upon final destination, however the average is 2-4 business days for the East Coast and 5-7 business days for the West Coast. Dealers are also more than welcome to use their own freight company if needed. Please contact Door Design Lab directly for all orders outside of the continental United States.
---
Will call service
The buyer may pick up the order by their own means. In order to do that, you need to call us prior to your arrival to the warehouse and schedule a pick-up.
---
Learn more
Total 1 question(s)
What is the rough opening for a 36" door with concealed hinges ?
Question submitted by: Allen on: 2023-03-07 17:28:27
You probably should measure your rough opening first and then choose the corresponding door slab. For 36" slab rough opening should be around 38". Contact our manager if you need more help.
Answer submitted by: Sales Department on: 2023-03-08 23:22:53
Ask a question
Get a Quote
If you are interested in receiving a quote, please fill out the form below and click on the "Request a Quote" button.