05/24/2023
Posted By Olga Tarasenko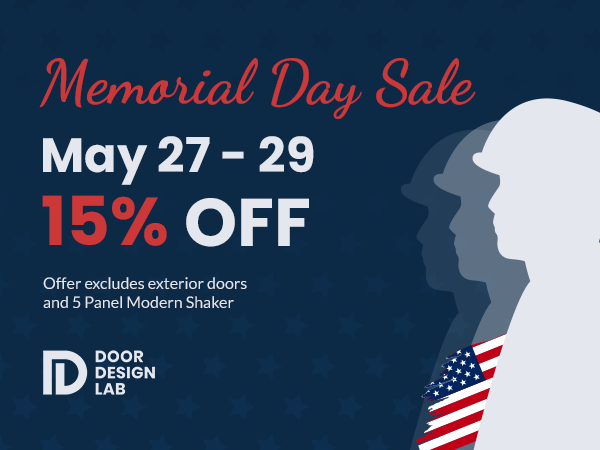 Get a 15% discount on Memorial Day!We produce high-quality modern interior doors with different designs and finish options, so you will always find the perfect solution for your home or apartment.
This discount applies to the entire Door Design Lab range, except the exterior doors and 5 Panel Modern Shaker.
Also, explore our stock of hardware.
The sale will last from 27 till 29 May 2023.
Any questions? Feel free to call us at (646) 506-49-20 or message us via messenger on our website.