07/30/2019
Posted By guest guest
What interior door trends should be expected in 2019? As an architecture, remodeler, or builder, if this question has been lingering in your mind, then you have come to the right place.
For interior doors, the trends are not really complex: there have to be no sticking, there must be clean lines, and the doors need to be up to 8-feet tall. It is safe to say that it is time to move past the norm of 6-foot-8-inch interior doors. In the not-so-distant past, interior doors were either painted white or stained, but now they have the same dark color as the walls. So, without further ado, let's get started.
Barn Doors
Ah, the popular & in-demand barn doors never fail to amaze us. They are like perfect wine that is suitable for every occasion. Why is that? Well, one of the main reasons why they attract homeowners so much is because of their functionality in small spaces and they can easily divide larger rooms without any hassle whatsoever. As they require a simple installation, there is no need to knock down any walls. As barn doors are considered super functional interior doors, their visual appeal (rustic and moderns designs) add a distinct contrast to any room. Have no barn door in your home? We urge you to give it a try.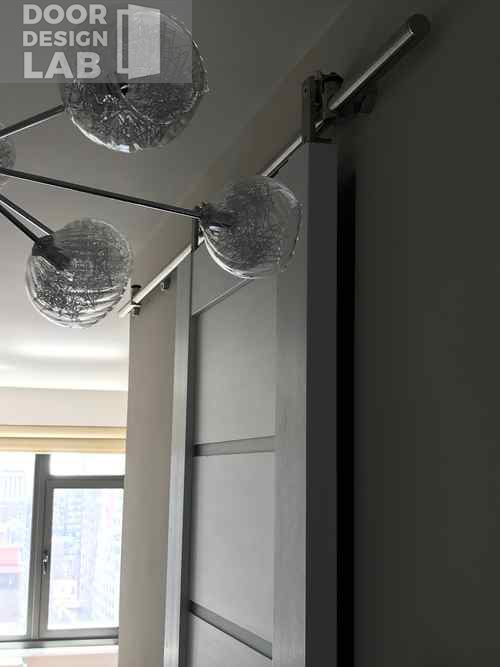 Flush Doors
It won't be wrong to say that flush doors one of the most in-demand interior door designs in the market. Thanks to their wide variety of commercial and residential use, flush doors remain a huge trend in the interior. Whether you are a homeowner or have your own business, flush doors are highly recommended due to their minimal upkeep, low cost, and durability. Although they have a simple and sleek look, you can customize them to create a more distinctive look.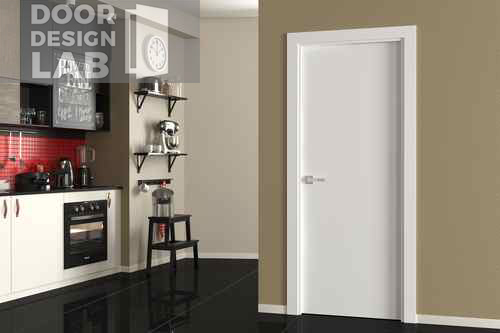 Pivot Doors
Before you start thinking that "oh, pivot doors are suitable for office spaces" you should know that this moving door trend has started to become pretty popular among homeowners. As they offer a smooth transition from door to door, you can easily transform your home into a more modern, innovative one. If you want to make a statement in a room, go for a pivot door. If you want to highlight the architectural qualities of your home or have a desire to give a new feel to your room, a pivot door is a great option for you to consider.
Minimalistic Doors
Although there are many types of amazing interior door, what is catching everyone's eye is none other than the minimalist door. After all, it is 2019 and consumers are looking for something that isn't flashy or too colorful. With basic features and no so bold patterns, minimalist doors have entered the interior doors trends of 2019 and have created a strong impact. If you want to add elegance and sophistication to your space, just don't think twice and go for these doors.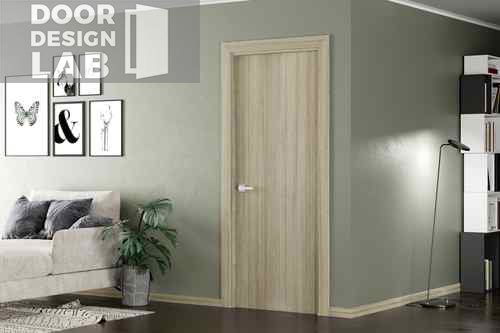 Don't Miss This Trend
Well, people in 2019 have started to paint their interior doors instead of accent walls and we find it super cool. Painted interior doors are becoming too irresistible to resist. Why? Well, they are colorful, playful and you can add a character to your space without taking much risk. Trust us, it'll be worth it.
---
The Bottom Line
So if you are thinking about changing the style or color of your interior door, it is best you go with these aforementioned trends. And hey, laminate doors were quite popular in 2018 and they are still in-demand in 2019. Keep smiling and have lots of fun!