Front Exterior Prehung Steel Door / Deux 0757 Gray Graphite / Side and Top Exterior Window / Stainless Inserts Single Modern Painted-W36+16" x H80+16"-Left-hand Inswing
Description
Technical Information
Shipping & Returns
Reviews
Product Questions
Warranty
Your front door is your best defender. It protects you, your family, and your most valuable personal belongings from theft and damage.
Furthermore, VDom Doors insulate your home from extreme weather conditions, as well as unwanted animals, insects, and dust from entering.
Our doors have several superior features:
- Single sheet of metal is used in construction. No welded seams are best as these can significantly weaken the structural integrity of the entranceway. Our doors are also more resilient to mechanic damage, such as sledgehammer strikes.
- The advantage of a single, non-welded door is that it reduces interior internal condensation. Over time, condensation can negatively affect the door mechanisms.
- Stiffening Ribs: These non-visible details add to our door's security.
- Quality insulation serves to reduce unwanted external noise, as well as protect against extreme heat, and severe cold.
Introducing our stunning Modern Exterior Entrance Door from the Deux collection. Made from a single sheet of metal, this door is not only sturdy and long-lasting but also boasts a sleek Gray Graphite color that will elevate the look of any home's exterior.
The metal frame and threshold of this entrance door provide an extra layer of security and durability, ensuring it can withstand even the toughest weather conditions. The exterior design features 14 horizontal strips and a vertical insert of stainless steel, creating a bold and modern look that's sure to impress. The interior design boasts six horizontal strips and 13 frosted glass inserts, providing privacy and allowing natural light to filter through.
Our Modern Exterior Entrance Door from the Deux collection is the perfect choice for homeowners who want a modern, stylish, and secure entrance door. Whether you're looking to improve the security and durability of your entrance door or add a touch of modern sophistication to your home, this door is an excellent choice.
As a trusted manufacturer of modern front doors, we're committed to providing our customers with high-quality products and exceptional customer service. If you're looking for a modern entrance door that will stand the test of time, look no further than our Modern Exterior Entrance Door from the Deux collection.
Order now and experience the unmatched quality and beauty of our Modern Exterior Entrance Door from the Deux collection. We guarantee you'll be impressed with its durability, functionality, and stunning design.

Model - 0757 Deux
Color - Graphite Gray
Door thickness - 3 1/4"
Frame thickness - 4"
Exterior design - 14 horizontal strips, vertical insert of stainless steel. 12 thin clear glass strips. 13 frosted glass inserts. Coating of the door - Moisture resistant MDF layer 2/3", gray enamel.
Interior design - 6 horizontal strips. Coating of the door - white enamel.


Hardware included:
- Metal frame 4" thick - dimensions of the door with frame is 38" x 82".
- Metal threshold.
- Plate-type, primary lock Securemme 2061 for armoured type of steel doors, locked by 3 key turns, doors are captured in 3 places. The lock has replaceable core and 5 keys.
- Cylinder K2 Securemme.
- Hinges Combi Arialdo.
- Peephole Securemme.
- Turnknob for lock.
- Armor plate Securemme for the lock.
- Stainless steel Handle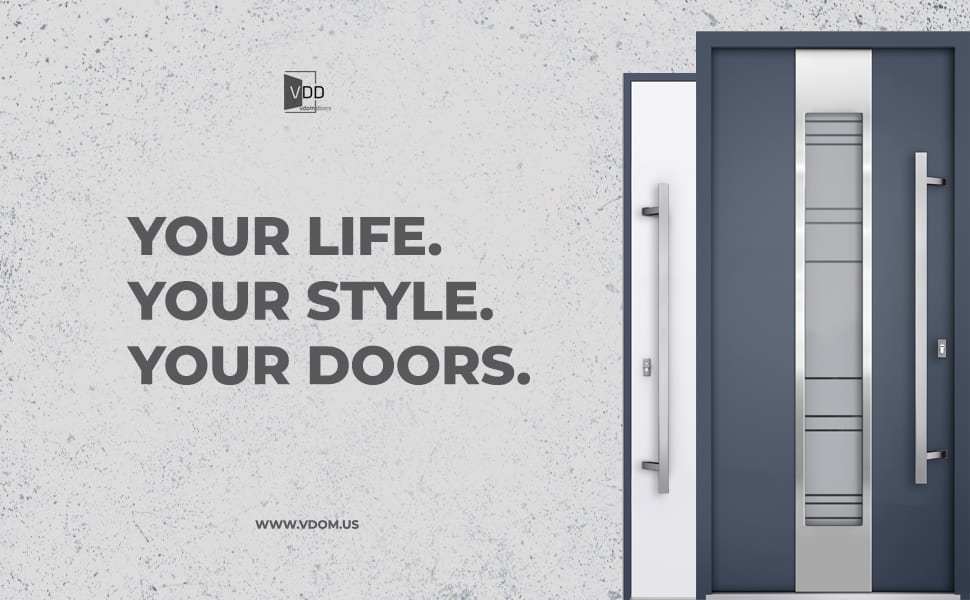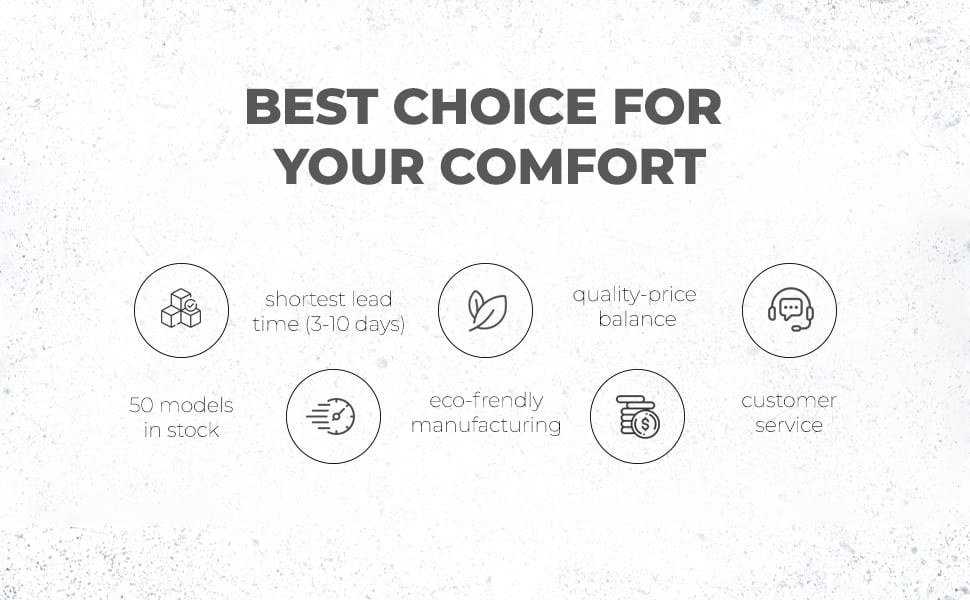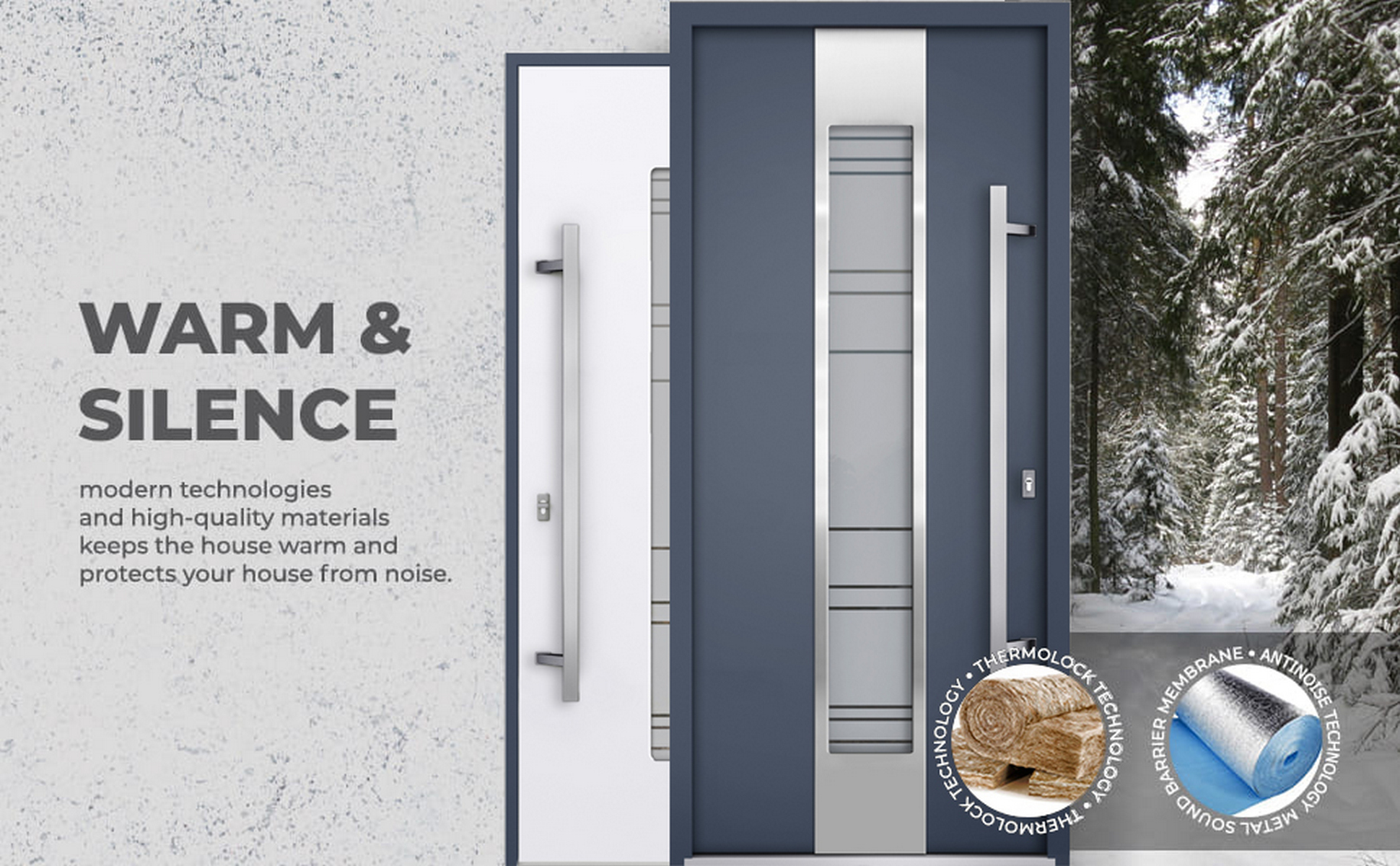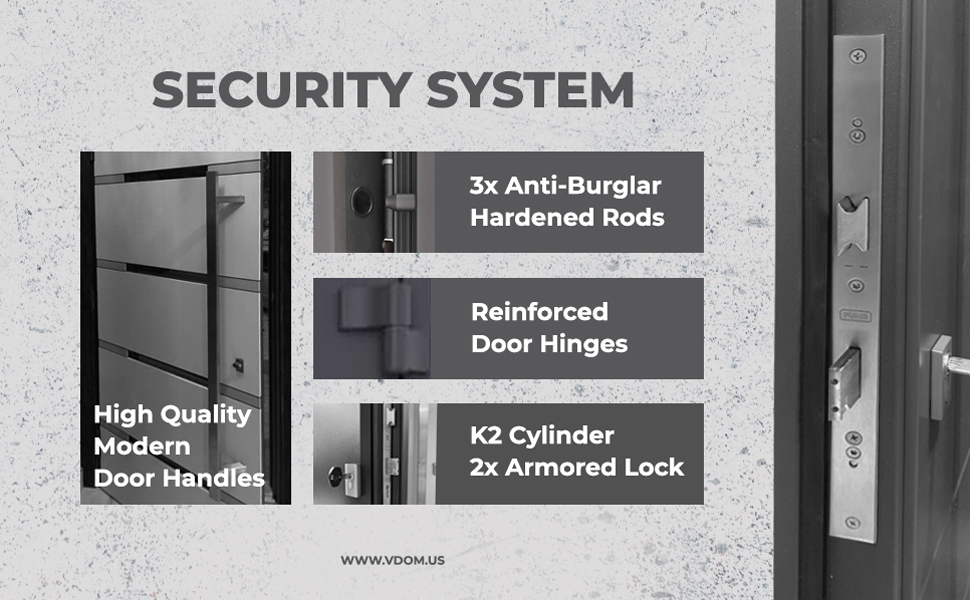 Shipping and order confirmations
Upon placing the order, you will receive a confirmation by e-mail that your order has been received. Production lead time is around 14 business days. ETA will be provided in confirmation-mail as well. You will then get a second e-mail when the order has been shipped. If your order requires multiple shipments, you will be receiving more e-mail confirmations about them. Please, make sure you saved these e-mails (invoices) for the record.
---
Shipping rates
Please note that the rates shown below are for the ground shipping via common carrier. These rates cover such services as residential delivery, delivery appointment, liftgate and pallet jack service. Prices can be changed without notice. We don't charge any additional fees for crating unlike many companies do.
Shipping rates from $80
Lead time starting from 14 business days
---
Shipping*
Once an order is processed, it is then shipped out via LTL (for large items) or carriers (for smaller items). LTL shipments are curbside delivery only. Ship times vary upon final destination, however the average is 2-4 business days for the East Coast and 5-7 business days for the West Coast. Dealers are also more than welcome to use their own freight company if needed. Please contact Door Design Lab directly for all orders outside of the continental United States.
---
Will call service
The buyer may pick up the order by their own means. In order to do that, you need to call us prior to your arrival to the warehouse and schedule a pick-up.
---
Learn more
Get a Quote
If you are interested in receiving a quote, please fill out the form below and click on the "Request a Quote" button.