White Door Example For Wallpapering №1 Frameless BELLDINNI MODERN INTERIOR DOOR
Description
Technical Information
Shipping & Returns
Reviews
Product Questions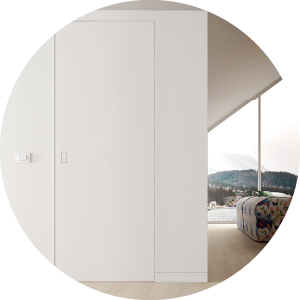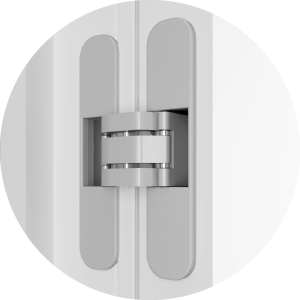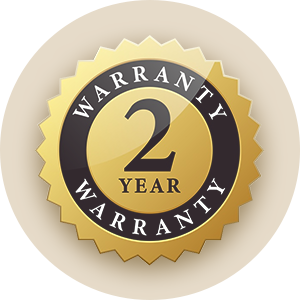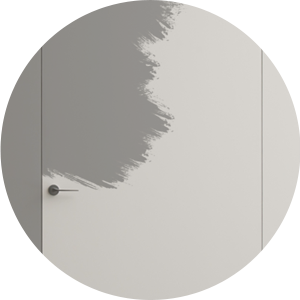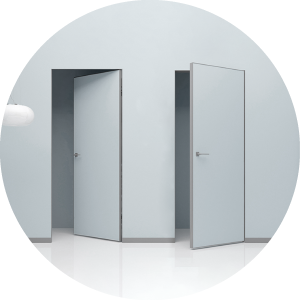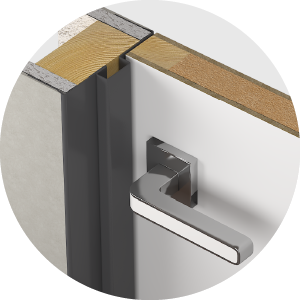 Modern design:flush-mounted door with invisible frame are the perfect choice for stylish interiors. Thanks to the minimalist design and the absence of protruding parts, they visually expand the space of a house or apartment. These type of doors fit harmoniously into any room or become an accent element of the living space.
Door construction: the invisible frame is made of cold rolled galvanized steel, resistant to mechanical damage and corrosion. All doors can be left/right inswing or outswing; the hardware kit includes 3D-adjustable concealed hinges. Slab thickness is 1-¾".
Door filling: Solid core is an innovative eco-friendly wood fiber material responsible for soundproofing and preserving heat inside the room.
High-quality finish: preliminary sanded and prepared for painting (white-gray). You can paint this type of door in any shade, wallpaper or decorate it with plaster.
Warranty: 2 years.
| | |
| --- | --- |
| Door series | White door for coloring |
| Type of Finish | Sanded for coloring |
| Stock Colors | White-grey |
| Slab Construction | Solid frame, Solid core |
| Stock Height | 80", 84", 96" |
| Stock Width | 23 13/16", 27 13/16", 29 13/16", 31 13/16", 33 13/16", 35 13/16" |
| Slab Thickness | 1-3/4'' |
| Frame construction | Adjustable Split-type Concealed Frame |
| Frame Material | Cold rolled galvanized steel |
| Jamb Steel Thickness | 3/64" |
| Thickness of the wall covered by jamb | Inswing: 4" - 4 1/2"; 6" - 6 1/4"; 5" - 5 1/4" (Only for 80", 84", 92 1/2" height) Outswing: 4 1/2"- 4 3/4"; 5 3/8" - 5 3/4"; 6 1/4" - 6 3/4"; 7 1/2 " - 7 3/4" |
| Hinges | 3d-adjustable concealed hinges |
| Door Material | Hardboard |
| Possibility to install automatic door bottom | Yes |
Shipping and order confirmations
Upon placing the order, you will receive a confirmation by e-mail that your order has been received. Production lead time is around 14 business days. ETA will be provided in confirmation-mail as well. You will then get a second e-mail when the order has been shipped. If your order requires multiple shipments, you will be receiving more e-mail confirmations about them. Please, make sure you saved these e-mails (invoices) for the record.
---
Shipping rates
Please note that the rates shown below are for the ground shipping via common carrier. These rates cover such services as residential delivery, delivery appointment, liftgate and pallet jack service. Prices can be changed without notice. We don't charge any additional fees for crating unlike many companies do.
Shipping rates from $80
Lead time starting from 14 business days
---
Shipping*
Once an order is processed, it is then shipped out via LTL (for large items) or carriers (for smaller items). LTL shipments are curbside delivery only. Ship times vary upon final destination, however the average is 2-4 business days for the East Coast and 5-7 business days for the West Coast. Dealers are also more than welcome to use their own freight company if needed. Please contact Door Design Lab directly for all orders outside of the continental United States.
---
Will call service
The buyer may pick up the order by their own means. In order to do that, you need to call us prior to your arrival to the warehouse and schedule a pick-up.
---
Learn more
Get a Quote
If you are interested in receiving a quote, please fill out the form below and click on the "Request a Quote" button.