Steel concealed door frame reverse type 3/55 (quarter 46) Left hand inswing/Right hand outswing 18"x96"
Description
Technical Information
Shipping & Returns
Reviews
Product Questions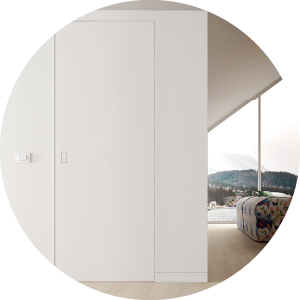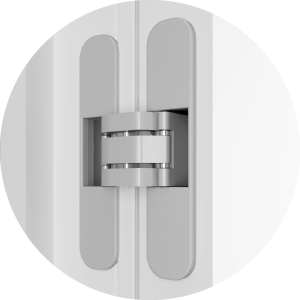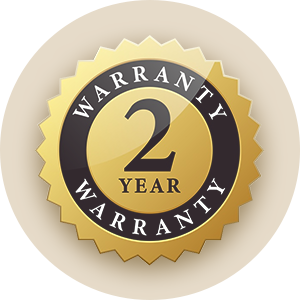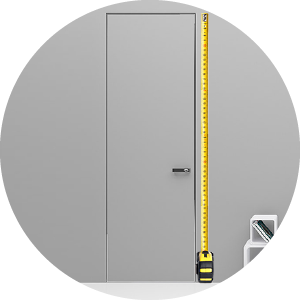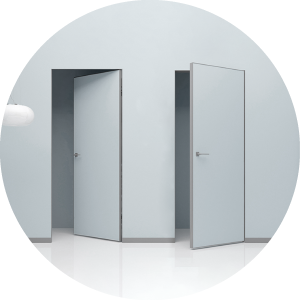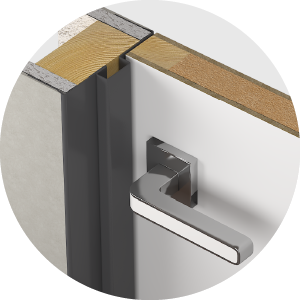 Create striking lines in your design and implement clean, minimalistic concepts with the Belldinni Concealed Door Frame-System.
Give your doors class with flush in the wall, frame-less appearance.
No Jambs
Discreet shadow gaps around doorways
No distracting architraves
Seamless door finishes
Stay in tune with your minimalist aesthetic style
The most inconspicuous design possible
The frameless door jamb by Belldinni features a steel frame that allows you to give your doors a "flush finished" look, constructed so the frame is hidden from view and the door panel lies on the same level as the wall.
The system allows for the concealed frame to sit embedded in your wall, hidden by either drywall or paneling.
The jamb fits walls with 4-9/16'' – 4-3/4'' thickness.
The invisible frame comes with perforated casings for flush setting and assembling, giving the doorway a frameless smooth look, with clean and inconspicuous lines.
You can use any door model, e.g. flat, grooved, etc., but it must be 1-3/4 thick.
By using adjustable concealed 3D hinges, our design ensures that the movement and positioning of the slab allows you to open your doors whichever way you require.
The jamb should be painted with water emulsion paint. This type of paint can be used to match the slab to the wall color, or glue a lining paper to the door.
Suitable for residential application, including apartments, new homes, hotels, and rural housing communities.
This frame is for left / right hand outswing door constructions.
To tell your door's outswing, stand in front of the entrance to your room:
If the hinges are on the left-hand side, the knob on the right-hand side and the door opens towards you, then this is a LEFT-HAND INSWING DOOR.
If the hinges are on the right-hand side, the knob on the left-hand side and the door opens towards you, then this is a RIGHT-HAND INSWING DOOR.
Please follow the instructions given in the installation guide to achieve maximum performance and avoid cracking/stress marks on door and frame surfaces.
| | |
| --- | --- |
| Expected Door Slab Thickness: | The frame can be used only with 1 3/4″ thick door slabs. |
| The concealed frames can be installed in door openings with varying wall thickness: | Regular: 4 1/2"- 4 3/4"; 5 3/8" - 5 3/4"; 6 1/4" - 6 3/4"; 7 1/2 " - 7 3/4" Reverse: 4" - 4 1/2"; 6" - 6 1/4"; 5" - 5 1/4" (Only for 80", 84", 92 1/2" height) |
| Swing Directions: | left / right outswing |
| Type of finish: | Wear-Resistant Primer |
| Stock Color: | White |
| Frame Construction: | Adjustable Split-type Concealed Frame |
| Frame Material: | Cold rolled galvanized steel |
| Jamb Width: | 4 23/32" |
| Jamb Stell Thickness | 0 3/64″ (1 mm) |
| Jamb Thickness: | 1 3/32" |
Shipping and order confirmations
Upon placing the order, you will receive a confirmation by e-mail that your order has been received. Production lead time is around 14 business days. ETA will be provided in confirmation-mail as well. You will then get a second e-mail when the order has been shipped. If your order requires multiple shipments, you will be receiving more e-mail confirmations about them. Please, make sure you saved these e-mails (invoices) for the record.
---
Shipping rates
Please note that the rates shown below are for the ground shipping via common carrier. These rates cover such services as residential delivery, delivery appointment, liftgate and pallet jack service. Prices can be changed without notice. We don't charge any additional fees for crating unlike many companies do.
Shipping rates from $80
Lead time starting from 14 business days
---
Shipping*
Once an order is processed, it is then shipped out via LTL (for large items) or carriers (for smaller items). LTL shipments are curbside delivery only. Ship times vary upon final destination, however the average is 2-4 business days for the East Coast and 5-7 business days for the West Coast. Dealers are also more than welcome to use their own freight company if needed. Please contact Door Design Lab directly for all orders outside of the continental United States.
---
Will call service
The buyer may pick up the order by their own means. In order to do that, you need to call us prior to your arrival to the warehouse and schedule a pick-up.
---
Learn more
Get a Quote
If you are interested in receiving a quote, please fill out the form below and click on the "Request a Quote" button.