12/31/2019
Posted By guest guest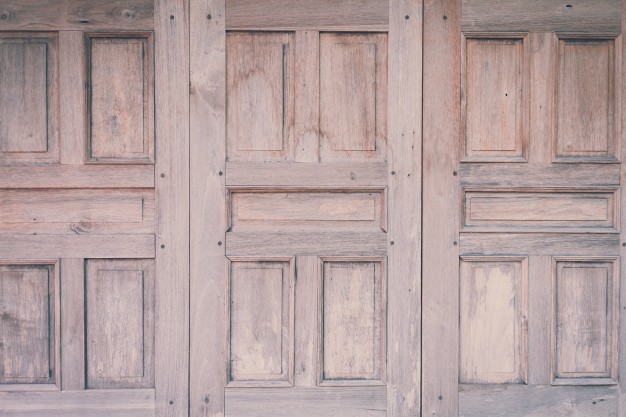 When Benjamin Franklin once said, "The doors of wisdom are never shut," he wasn't pointing towards the faulty doors in your home. A malfunctioning door in the house can be a nuisance if it isn't fixed on time.
Even replacing or fixing a door frame seems like an overwhelming challenge, especially when you have no prior experience of working on this kind of project. However, you'll be surprised to know that fixing or replacing a door frame can be way easier than expected. It is a much more affordable option than paying an expensive professional and you'll get some valuable DIY experience as well. With just a few basic materials, tools, and of course, correct instructions, you can easily fix or replace your door.
Installing a Door Frame Replacement
First of all, you need to gather all the required tools and equipment. Here is what you need:
A Door frame (pre-assembled)
Hammer
Tape Measure
Finish Nails
Level
Pry Bar
Carpenter Square
Wood Shims
To install an interior door, the average cost is $170 and it is about $250 for an exterior door. As a handyman can charge anywhere from $100 to $200 for interior door and $120 to $300 for an exterior door, you'll be saving some money by replacing the door yourself.
Step 1: Selecting the Right Door Frame
You need to know the frame size before going to buy a new door frame. Use a measuring tape to measure outside dimensions of width, height, and also don't forget to measure the thickness (you can do it from one outside wall surface and then the opposite sidewall surface).
Step 2: Old Door Frame Removal
If you have no plans of reusing the old frame, you can just remove it without concerning about avoiding damages to the door. Use a pry bar to remove the old frame.
Step 3: Checking Level and Plumb
Now, you need to use a carpenter's level to check if the surface of the wall studs is plumb and square. In case it isn't, then you'll need to insert shims to make it level and plumb. Make sure the door opening is at least 2 inches greater than the frame width.
Step 4: Installation of New Door Frame
Once you buy a new door frame, install it into the door opening. Make sure it fits perfectly and if needed, a little adjustment of shims can make the door fit better. Open and shut the door to see if it sticks in the jamb or not. If it does, then you can add shims on either side.
Step 5: Permanently Mounting the Door Frame
Use finish nails to attach the door frame into place. You can use wood filler or putty to fill nail holes. Sand if necessary and paint the door frame to get the job done.
Fixing a Door Frame
The average repairing cost of a door frame can range from $80 to $160. If you don't want to pay for a professional, here is how you can fix a door frame yourself.
Warped Door Frame
First, you need to use a putty knife, hammer, or chisel to pry the door stop before molding away the frame. Remove the finishing nails left in the molding as well as shims between the door frame and the wall. Use a hammer to level out both sides of the frame, but make sure you use it gently. Once you notice a straightened frame, measure the door gaps to see if it is evenly flush on both sides of the frame or not. Use new door shims (plastic, wood, or metal) and tighten them. Remember to re-nail all those places where shims are added. In the end, reinstall the door molding.
Split Door Frame
Once you notify the damaged area, start by removing the door strip and molding with the help of a hammer and chisel. Mark the measurements of damage (approximately 6 inches) above and below the frame and then start cutting it with a power or hand saw. Remember to be careful in ensuring you don't cut too deep. Take timber and cut it as per the measurement of the damaged area. Make sure you use the same type of timber as your existing frame. Take the carpenter's glue to fix the new timber into place and let it dry. Sand the repaired area and apply a wood or body filler before sanding it again.
Minor Frame Damage
Start by identifying the damaged area and use a body or wood filler to fill minor damages such as dents, visible nicks, or scratches. If you notice that the damaged area is minor, you can just sand it. You can also use room-temperature-hardening space-filling adhesives such as epoxy filler because it provides more strength to the repair. Let it dry overnight and then sand it again before applying one coat of paint to provide a smoother finish.
Minor Wood Rot
Use a chisel to remove the rotted area. Make sure you pay extra attention to removing every bit of the rotted wood. If you don't do it, the fungus will keep on growing to cause more damage. Take a folded wire mesh and fill the gap in the frame with it. It will help provide stability to the body filler. Take body or wood filler and fill the wire mesh cavity with it. You can also use epoxy-based filler. Let it dry overnight and then sand it before applying one or two coats of paint.
---
The Bottom Line
Replacing or fixing the door frame can be a time-consuming and sometimes frustrating project. But one cannot deny the satisfaction a person gets upon completing such projects. If it is your first time, then it is best to practice it on a broken door frame. You can always hire a pro for the job. The best thing about these DIY projects is learning new things. So, don't give up and keep on trying.