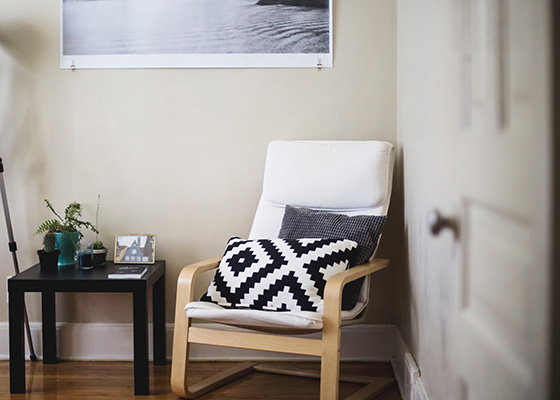 Choosing interior doors for your lovely home requires a lot of consideration than selecting the design. It is because interior doors offer a lot more than just enhancing your home's interior – they stand up durably to rough daily usage, provide insulation, minimize sound transfer, and add style to home's interior design.
Interior doors are available in the market in different configurations and styles and they are made of different materials as well. You have to comprehend that your home's interior privacy and visual impression can get dramatically changed with the type of doors you think are best for your home. So, here are some factors to consider when buying new internal doors for your home:
Door Construction
There are two basic types of internal doors:
Flush Doors: These doors have smooth, flat surfaces that are normally stained with wood stains or painted. You can look for hollow-core flush doors as they are the low-cost, lightweight versions of the flush doors.
Panel Doors: Vertical stiles that frame raised or flat wood panels (sometimes glass panes) and a framework of horizontal rails are used to make these doors. These doors have fewer tendencies to swell, shrink, and warp with fluctuations in humidity. You need to look for panel doors that are built interlocking, accurately fitted sections. These doors are a bit expensive as compared to flush doors but they will provide quality.
All in all, it is best to buy internal door based on its construction.
Door Sizes
Standard interior doors are about 6 feet 8 inches tall and 1 3/8 inches thick. The width of the standard interior door can go from 24 inches wide to 36 inches. Just make sure that you buy taller doors if you have furniture that is too big.
Interior Door Types
You can find different interior door types in the market as they are distinguished by the way they are used. No matter what the type of the door is, the frame of each door is built in the same way (except for the pocket doors). The frame of interior doors comprises jambs, a sill, a casing, stops, and a threshold.
You can choose from the below-mentioned interior doors types:
Hinged doors
Folding Doors
Pocket doors
Bypass doors
Wall-Mount Barn Doors
Common Mistakes to Avoid
One of the common mistakes made by many homeowners is that they do not measure the door sizes in a right manner and as a result, the doors are not installed correctly. It is important you consider doors as a fragment of your interior fit-out budget.
Homeowners also make a common mistake that they buy interior door without thinking about leaving enough space for the door to open and close. So, make sure that you leave space for the internal door.
---
The evolution of online shopping has enabled people to buy products online and receive them at their doorstep without going through any hassle at all. It is recommended to buy online but you need to make sure that you cover every requirement and gather information before buying the internal door.
You can choose from our collection of inexpensive and durable internal doors and kindly contact our customer support if you have any query. Thank you and have a great day!