03/22/2023
Posted By Siarhei Konushok
Introduction
When it comes to that stage of renovation where there is a need to choose new interior doors, everyone probably considers several factors: design, quality, price, and others. In this article, we've gathered 10 popular ideas you can use in modern interiors: classic, industrial, contemporary, French, Scandinavian, or high-tech.
1. Solid wood doors
Solid wood doors are not the cheapest choice; however, their style, reliability, and quality make them luxury home items.
Firstly, they are 100% environmentally friendly, and secondly, they look spectacular in any interior. Additional advantages are the perfect thermal and acoustic insulation.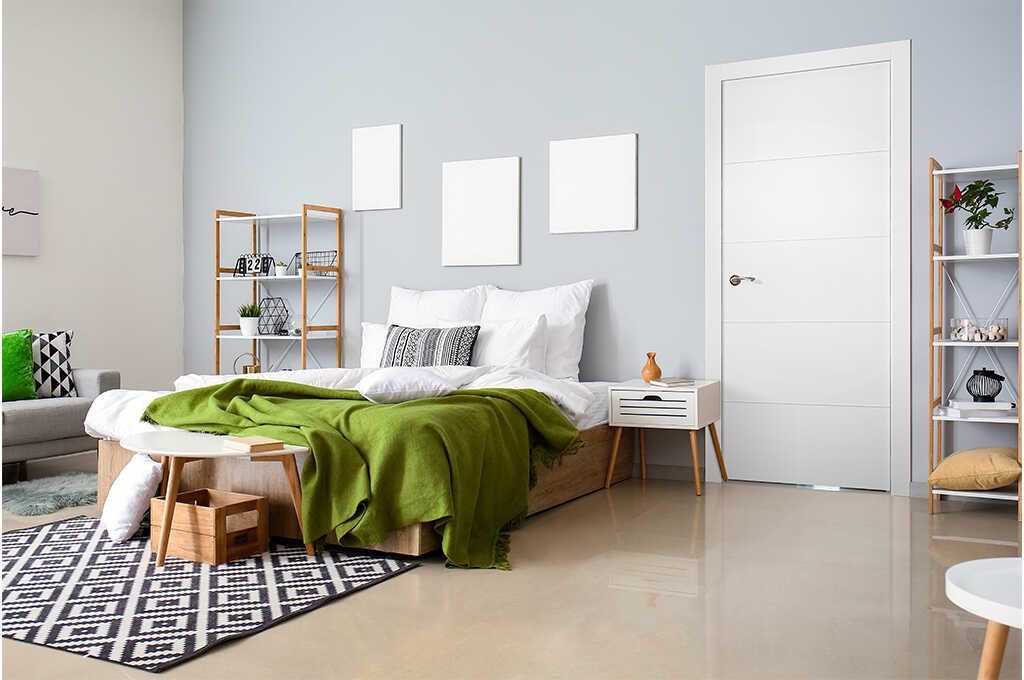 Hidden metal frame doors are a canvas for creativity. You can do anything your imagination can do with them. For example, paint the color of the walls, and finish with plaster or wallpaper.
Install the invisible doors quickly and easily because the kit includes particular connecting elements. Note that our company has developed its design of an anodized aluminum frame, which is resistant to corrosion and mechanical damage.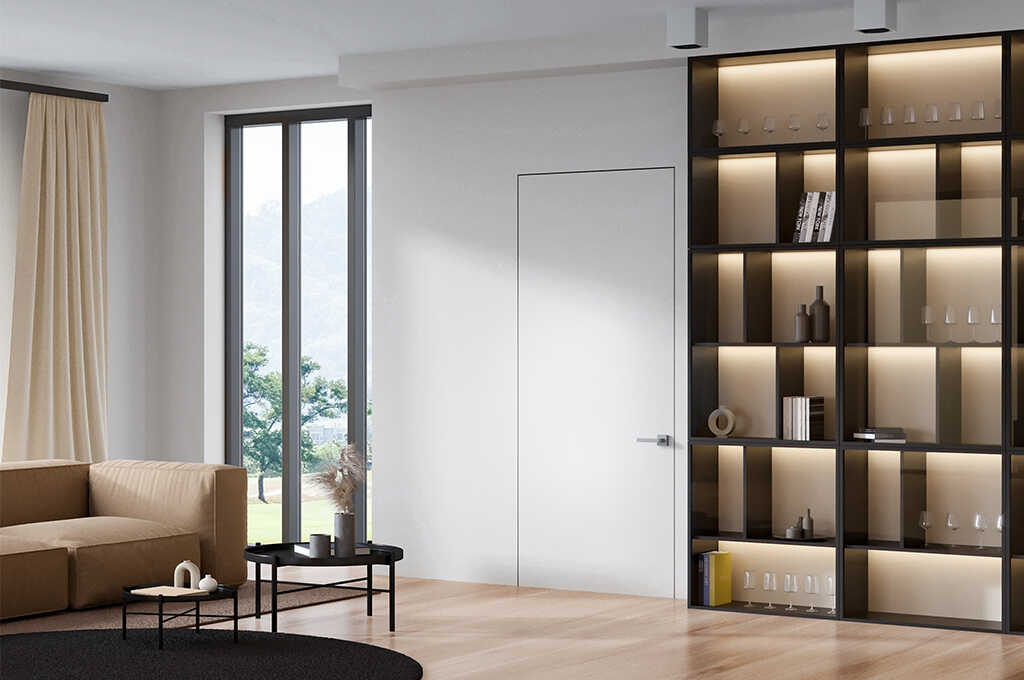 3. Nature's motifs
Our rhythm of life has changed a lot lately. Everyone is in a hurry, there is no time to relax, and there is a rush to make sure there are more than 24 hours in a day. But home is where you can relax and spend time with your family and friends in a peaceful environment.
Therefore, doors with a natural motif will be relevant in 2023. This function is perfectly fulfilled by the veneer used as a slab finish or eco veneer — it's a quality imitation. A homely atmosphere enveloped by nature is pleasing not only to the eye but also to the soul.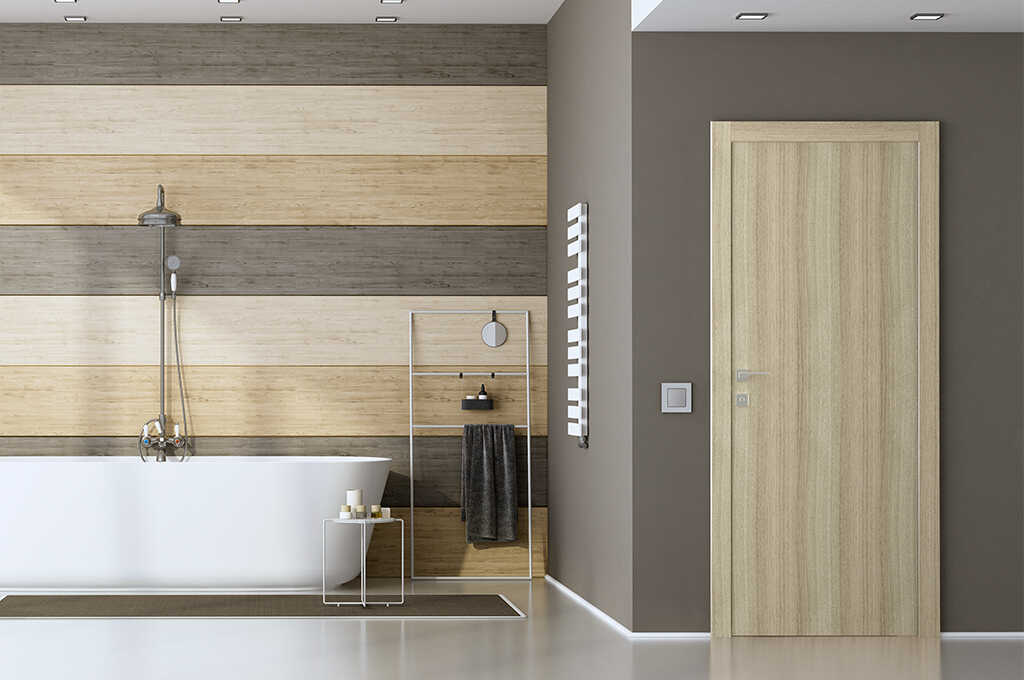 4. Doors with unusual design
The minimalist style is still one of the most popular styles. But that doesn't mean you have to choose only interior doors without decor and nothing else.
The Door Design Lab range is now so rich that our doors can harmoniously decorate any interior. If you are a fan of strict geometry, doors with vertical or horizontal stripes are ideal for you. If you need to fill a room with natural light, go to "Doors with glass" and find the suitable model to bring something new and fresh into your home. For those who prefer elegant, uncluttered designs, look at milled doors: they are beautiful and quite minimalist.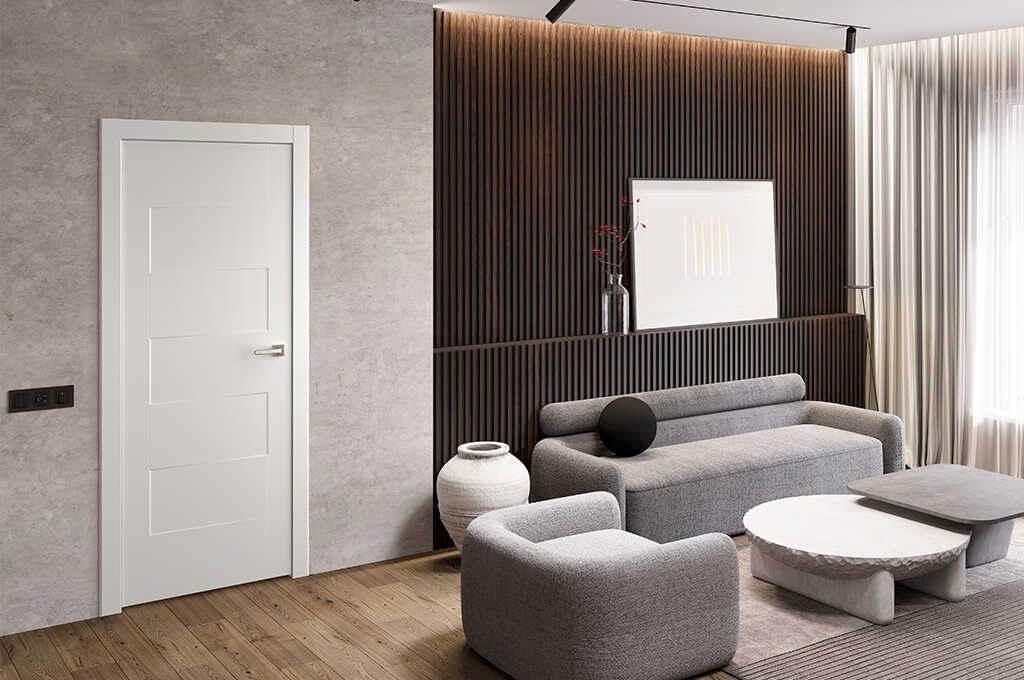 5. Doors that save space
Properly organized space is almost an art. But what should you do if there is not enough space in some rooms? For example, in the hallway or kitchen? There are several options for these cases.


Sliding systems
From a practical point of view, the best solution for saving valuable space is doors with sliding systems:
sliding and double sliding doors;
pocket door system;
pivot system;
Magic (hidden sliding system);
barn door.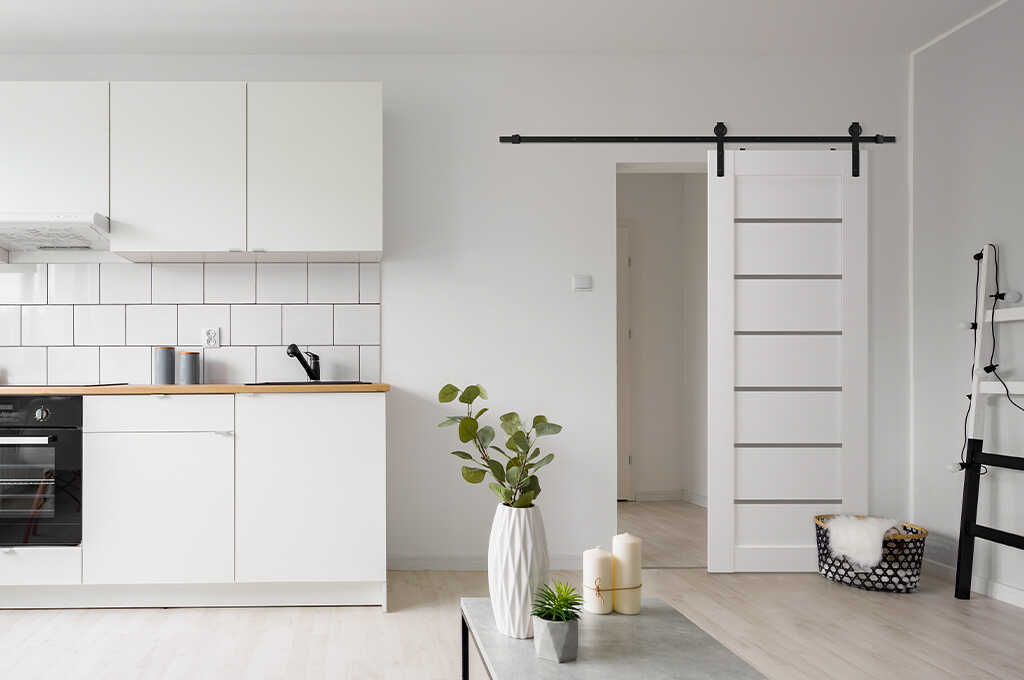 Doors with a mirror
If you're looking for a modern trend to enlarge a room visually, install doors with a mirror. It is a home decoration and a very functional masthead: you and your guests can constantly adjust your clothes, make-up, and hairstyle. In addition, if a door with a mirror is placed opposite a window, the flat will be more filled with sunlight.


6. Light doors with black hardware
You can create a contrast in an interior by using different objects:
furniture;
flooring;
curtains;
cushions;
portable lamps;
accessories.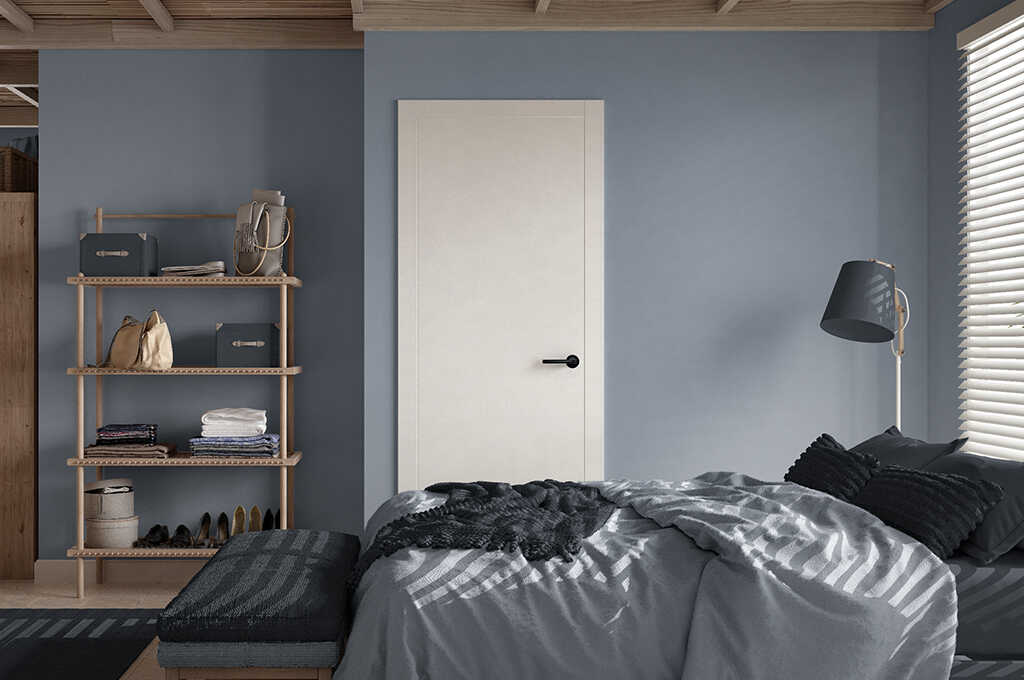 But also don't forget that all details, even the smallest ones, are essential for the overall style concept. Black hardware is the latest trend in the door industry. Designers eagerly use this combination of light and dark shades to emphasize the beauty of the slab and make the interior more stylish.


7. Rounded shapes
A more "softened" geometry has long been incorporated into interiors. Arcs and rounded shapes decorate all types of furniture. But because time has moved, this motif is also found in interior door decor.
The clean lines are also relevant, but if your flat demands peace and tranquility, we suggest you look for door leaves with round inserts or fine patterns.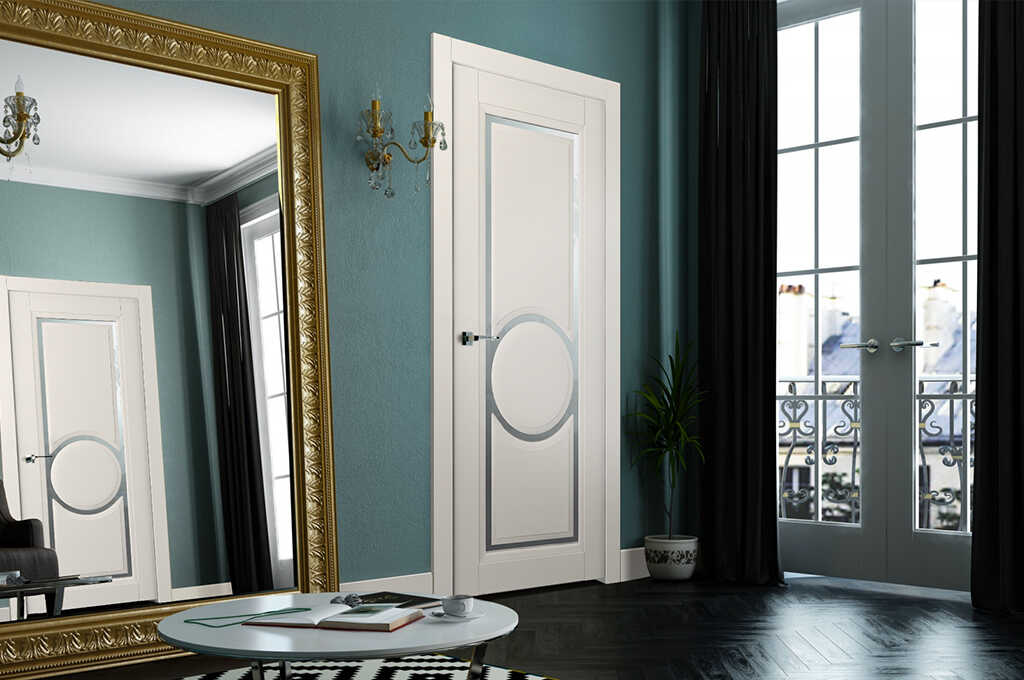 8. Doors with a reliable finish
No matter how refined a timeless interior may be, functionality often comes to the fore. For this reason, Door Design Lab offers doors with a quality finish in line with the latest trends.
Door interior doors can be coated in a reliable finish
| | |
| --- | --- |
| | The enamel finish provides a perfectly smooth surface and protects the leaf from moisture and mechanical damage. |
| | Polypropylene is a scratch and humidity-resistant, durable film. |
| | A veneer is a classical material for furnishing because of its characteristics: durability, expensive look, and long lifetime. |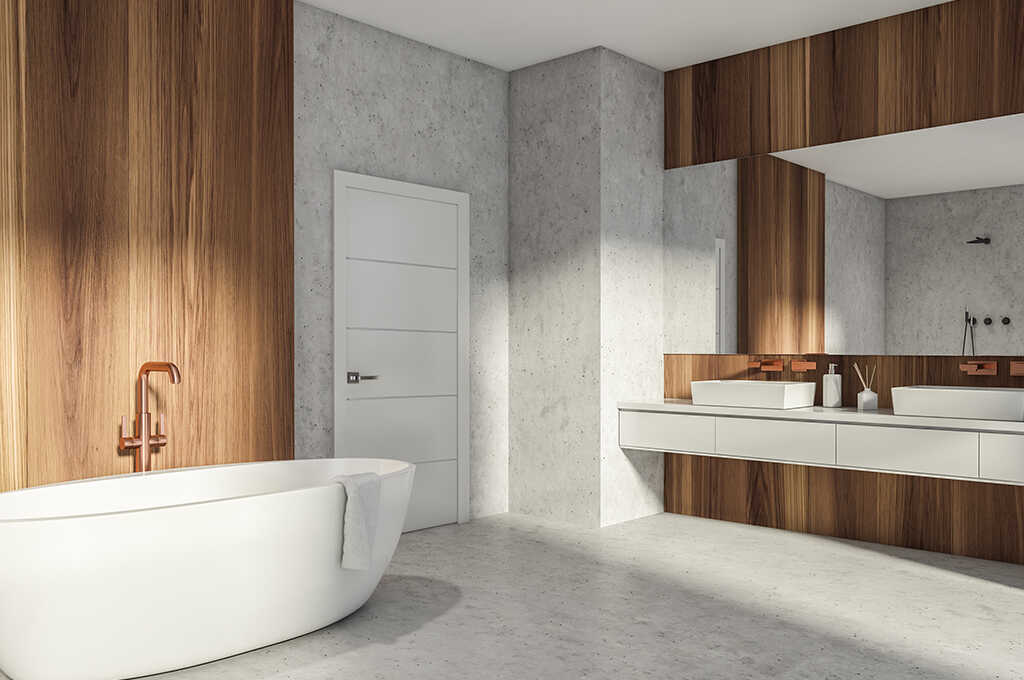 9. Tall doors
Another way to make a living space visually larger is with a non-standard-sized interior door. And the taller they are, the better.
If you can fit doors up to the ceiling, do it. The 2023 "High doors" trend is perfect for modern and traditional styles.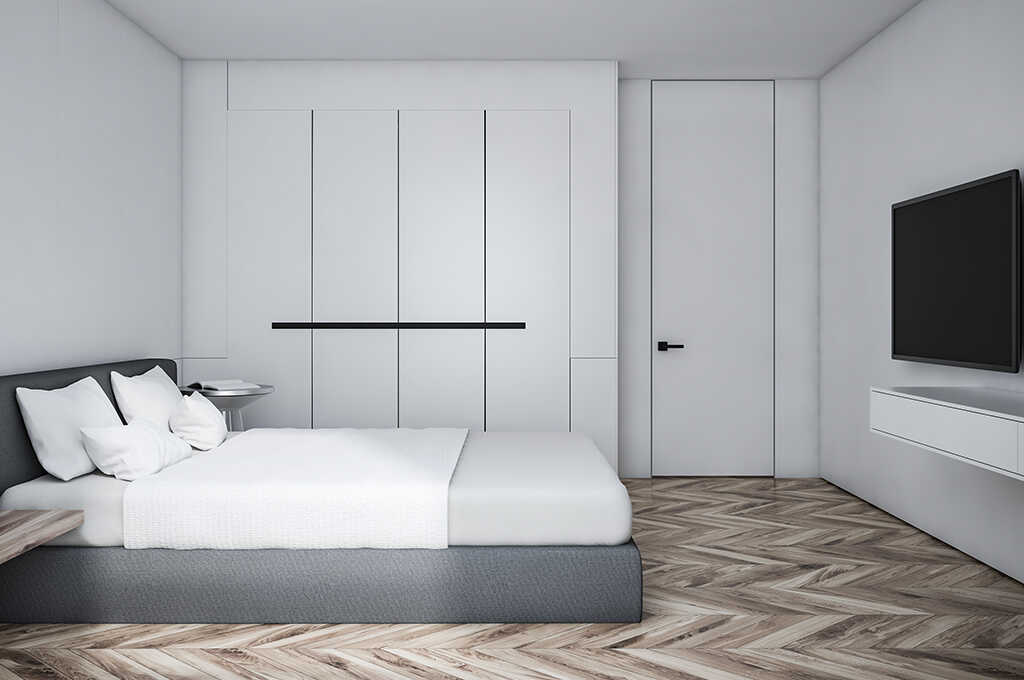 10. Bright doors
Brightly colored interior doors have never been more popular; ocean color and paprika are currently at the height of fashion.
The editor of the renowned Livingetc magazine Pip Rich is convinced that
"Paprika works well with red-based browned and honeyed tones, which are both interior design trends in their own right."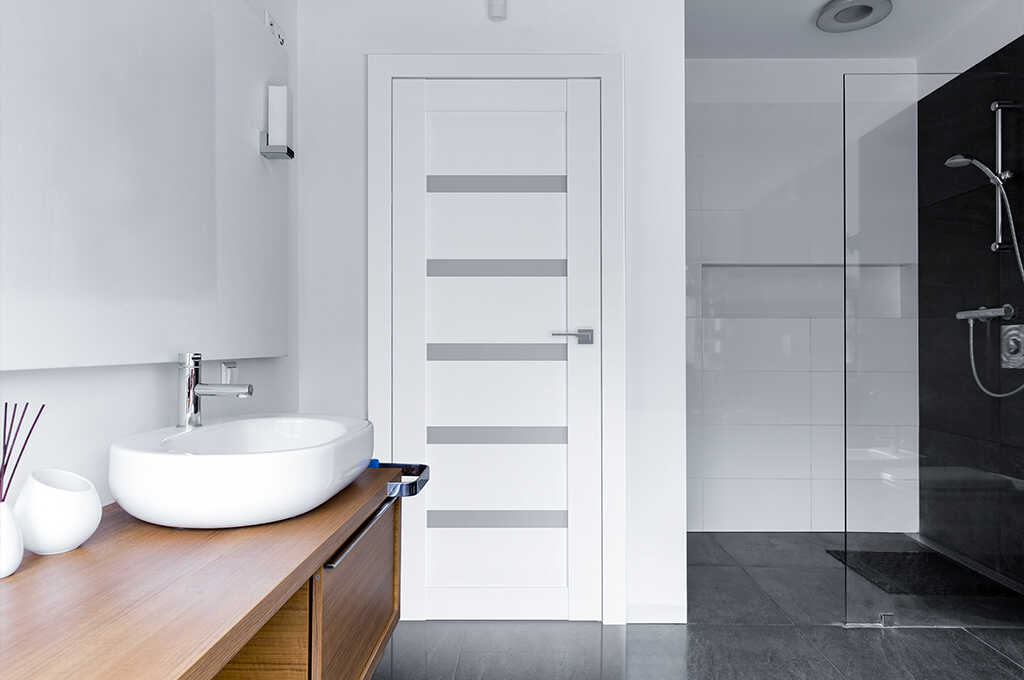 Conclusion
A beautiful and well-chosen door in high-quality materials is the best investment for at least 10 years. To find your ideal door, we recommend you browse our product catalog.
Let us know if you have any queries about the interior doors. We would happily guide you in purchasing the right one.
---