03/07/2018
Posted By Julia Gajchuck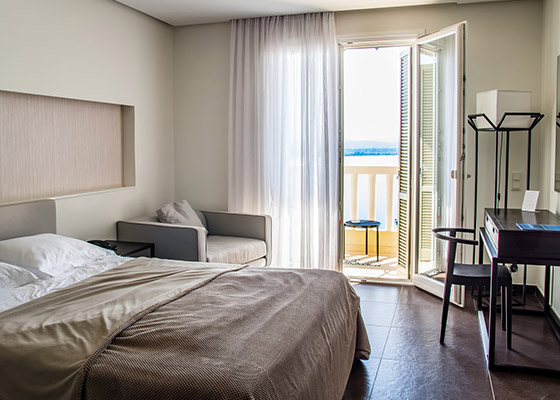 Many homeowners would agree that doors and windows have a huge impact in creating a long-lasting impression. It explains why there is so much emphasis on selecting the best bedroom doors for a house. Bedroom doors have a unique layout which enables them to fulfill a specific purpose – provide a peaceful atmosphere. So, if you are renovating your house, it is imperative for you to not overlook the importance of selecting quality bedroom doors.
Types of Bedroom Doors and Solutions
When it comes to replacing or installing a bedroom door, one of the most commonly used doors are the swing doors. They are easy to install and are quite convenient for the homeowners, usage, and affordability wise. However, bedrooms need to have enough space for a large bed and at least one storage unit. If you have a small room, installing a swing door is not recommended. Therefore, you are left with some alternatives to choose from:
Sliding Doors
It all comes down to how big or small your room is…if you have a big room, installing a high-quality swing door is not a bad option but when you have limited space then sliding doors can be the answer to your problem. Usually, they are made of glass or wood and they require quite a little space. Thanks to the smooth slide, they are ultra-easy to use and can be used as main doors or closet doors.
Folding Doors
Usually, folding doors come in bi-fold form and are used in pantries and closets. However, if you think outside the box and select a design that complements the décor of your bedroom, you can use a folding door as your bedroom door. They are known to fit perfectly anywhere, so using them as bedroom doors is not a bad option at all.
Pocket Doors
If you are looking for a champion door in space-saving then there is no better option than a pocket door. These beauties slide seamlessly into the wall and save a lot of precious space. They are quite similar to sliding doors but when it comes to additional space-saving, these fellas are the best in the business.
Interior Barn Doors
This may sound crazy but installing an interior barn door in your small-sized room can give an altogether different look to your room. Interior barn doors are equally suitable for large and small rooms. They are known to give a distinctive farmhouse look to a room regardless of its size. If you want your bedroom to look different from others then installing an interior barn door is your go-to option.
French Doors
If you are not looking for sliding doors, barn doors or pocket doors, there is always an option to go back to the most commonly used solution of installing French doors as bedroom doors. They come in various contemporary styles and can fit perfectly with your home or room décor.
---
If your main aim is to save some space and give a distinctive look to your bedroom then the aforementioned solutions are capable of solving your problem. In the end, it all comes down to space, your budget, and of course, how it complements your home décor.