05/10/2018
Posted By Julia Gajchuck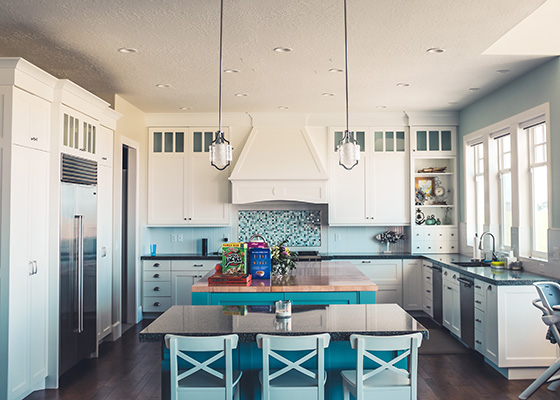 When is the right time to replace an old door? There can be several factors behind replacing a door, but it all comes down to saving money and time.
Sometimes, repairing an old door may seem like a feasible option but it is not a long-term solution to a problem. If you are thinking about selling your house, replacing old doors is a must thing to do. It is because home buyers can get drawn to homes that have more energy efficient upgrades such as doors and windows.
However, even if you are planning to live in the self-made paradise that you call home, it is imperative to replace old doors to give a new, refreshing look to your home.
How to tell whether a door needs to be replaced or not? Well, Door Design Lab presents 12 evident signs that can better help you:
Signs to Look For in Your Old Door
Here are some obvious and non-obvious signs that you need to look for:
Sign 1: Opening or closing the door is becoming more difficult than ever.
Sign 2: There is visible damage in the form of wood chipping or deterioration.
Sign 3: The insulation of your door has depreciated and it is forcing your heater or air conditioner to work harder.
Sign 4: You can hear outside/inside noise and acoustic insulation isn't provided enough by the door(s).
Sign 5: The repairing parts are hard to find.
Sign 6: It is becoming more difficult to clean the door and removing stain marks is not possible.
Sign 7: The finish on the door has faded.
Sign 8: It is terribly cracked, warped, or weathered.
Sign 9: If you feel light coming out of different parts of the door or feel moving air around the closed door.
Sign 10: The door has drooped low enough that its bottom part scrapes the floor every time you try to open or close it.
Sign 11: If you have to stuff a piece of fabric or towel to keep your home/room cold or keep old air out.
Sign 12: The wood is rotting beneath. It is because sometimes the coat of paint is good but the wood rotting underneath.
What to Do Next?
Instead of fixing your old door only to replace it in the near future, it is best to buy an energy-efficient door from a trusted supplier. There are several things to look for before buying a door such as:
Whether it has a natural PPL finish or not?
What is the wood quality?
Does it have thermal insulation?
Is it soundproof?
Is eco-friendly material used to manufacture it?
What kind of enamel used on the door and whether it is thermal-resistant or not?
What is the warranty provided on the door?
Door Design Lab
At DoorDesignLab, you can choose from different door models in stock that are available in different finish and style. There are always special deals on offer for the buyers and only premium-quality material is used (guaranteed). On top of all this, fast shipping ensures that you get the door delivered within the given timeframe.
---
The proverb 'precaution is better than cure' holds perfectly true in the case of replacing old doors. Doors are an integral part of any home and sometimes we tend to forget how important they are. It is best to identify and rectify the issue before it creates more problems for you. It goes without saying that when it comes to replacing old doors, the sooner, the better!