07/30/2019
Posted By guest guest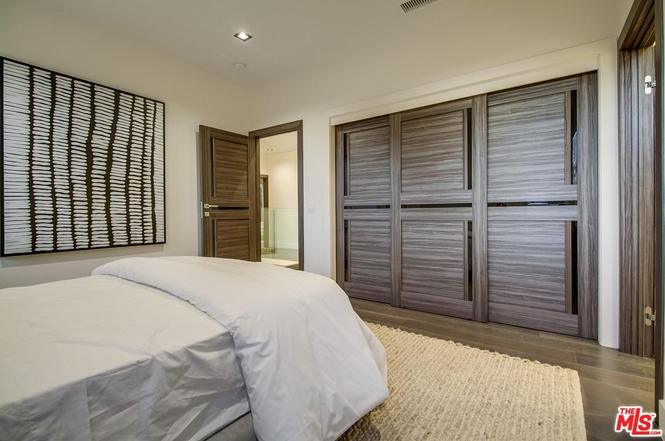 As builders, remodelers, and architects approach interior doors with a focus on reducing the expenses and making installation easy, they tend to neglect the importance of closet doors. Even when it comes to homeowners, not much thought goes into choosing the right closet doors.
In order to choose the best door for your closet, you must have knowledge of different types of closet doors. Think of it this way: the right closet door needs to improve the user experience while also ensure that the feel of the room doesn't change a lot.
Top 5 Closet Door Types
So, here are some of the best types of doors for your closet:
1. Pivot Closet Doors
These closet doors are for those people who don't shy away from making a bold statement in a space. As they are installed at the top and bottom of the door, they give access to the entire closet opening. You can either customize them to match the existing doors or insert glass in them. With these closet doors, you can definitely do a lot of experimentation.
Upsides: They can perfectly blend in or made a strong impact. It won't be wrong to say that they are beautiful and they certainly make a bold statement.
Downsides: As they are installed along the frame, you might need professional help for installation. Beauty comes with a price. They are pretty but they are expensive as well.
2. Mirror Closet Doors
Almost majority of closet doors can be turned into a mirrored closet door. Even some bypass closet doors come with frameless mirror options. Try these if you want to give a refreshing look to your room.
Upsides: These are recommended to those homeowners who want to make their room look larger and inviting. With even one mirror closet door, you won't need a full-sized mirror in the house to check your outfits.
Downsides: They are expensive and are easily breakable. Although there is a little risk, it is definitely worth it.
3. Bifold Closet Doors
These doors are quite popular among homeowners and are mostly used in a bedroom closet. A hinge is used to connect a bifold door and it can be customized quite easily according to your space.
Upsides: It doesn't have much weight and it is not much expensive. It doesn't take much space as well.
Downsides: Using it can be a little fussy. It is because you'll find it a bit tough to reach far sides of the closet. Nevertheless, a bifold door is a really good choice for a bedroom closet.
4. Bypass Closet Doors
Bypass closet door has a clean and contemporary look. As the name suggests, the frame in which these doors are installed has a track which enables the doors to slide past one another. They come in various materials such as aluminum, wood, and glass.
Upsides: If you are not comfortable with a bifold closet door taking up some space, this door is a true space saver as it doesn't open out into space. Although the new models of these doors are lightweight, they are also super sturdy and remain on track no matter what happens.
Downsides: The two possible shortcomings of these doors are that they only give you access to half of your closet at a time and they can get stuck on the tracks if you don't clean them from time to time.
5. Pocket Closet Doors
When opened, these doors slide into a little pocket that is made in the wall. As these doors give you maximum access to your closet, they are perfect for you if you are not much into bypass or bifold doors. They can also be customized if needed.
Upsides: Looking for a space saver closet door? Don't bother anymore. They are lightweight, super easy to use, save a lot of space, and can give maximum access to your closet.
Downsides: These are not highly recommended for bedroom closets with large openings because then the consumer has to buy custom doors which can be pretty expensive.
---
The Bottom Line
When it comes to choosing the right closet door, do consider the convenience and durability of the doors. It is imperative for you to consider the size of the room as well along with your budget (of course). Most important of all, have fun.