06/15/2020
Posted By Admin Admin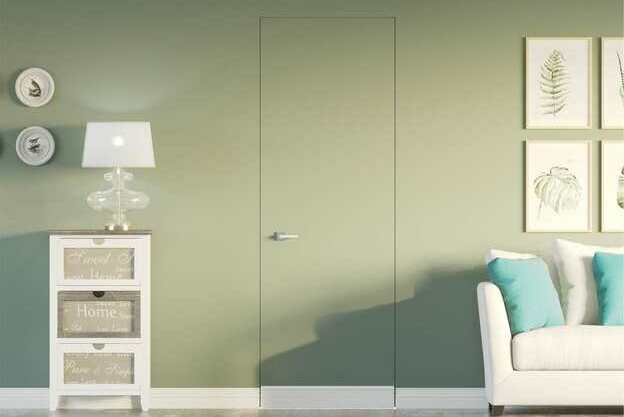 Create striking lines in your design and implement clean, minimalistic concepts with the Belldinni Concealed Door Frame-System.
Give your doors class with flush in the wall, frame-less appearance.
No Jambs
Discreet shadow gaps around doorways
No distracting architraves
Seamless door finishes
Stay in tune with your minimalist aesthetic style
The most inconspicuous design possible
The frameless door jamb by Belldinni features a steel frame that allows you to give your doors a "flush finished" look, constructed so the frame is hidden from view and the door panel lies on the same level as the wall.
The system allows for the concealed frame to sit embedded in your wall, hidden by either drywall or paneling.
The jamb fits walls with 4-9/16''394 — 5-1/8'' thickness.
The invisible frame comes with perforated casings for flush setting and assembling, giving the doorway a frameless smooth look, with clean and inconspicuous lines.
The recommended standard slab for the frame is a primed flush slab. If you wish, you can use any door (flat, grooved etc.) manufactured by Belldinni.
By using adjustable concealed 3D hinges, our design ensures that the movement and positioning of the slab allows you to open your doors whichever way you require.
The jamb should be painted with water emulsion paint. This type of paint can be used to match the slab to the wall color, or glue a lining paper to the door.
---
Suitable for residential application, including apartments, new homes, hotels, and rural housing communities.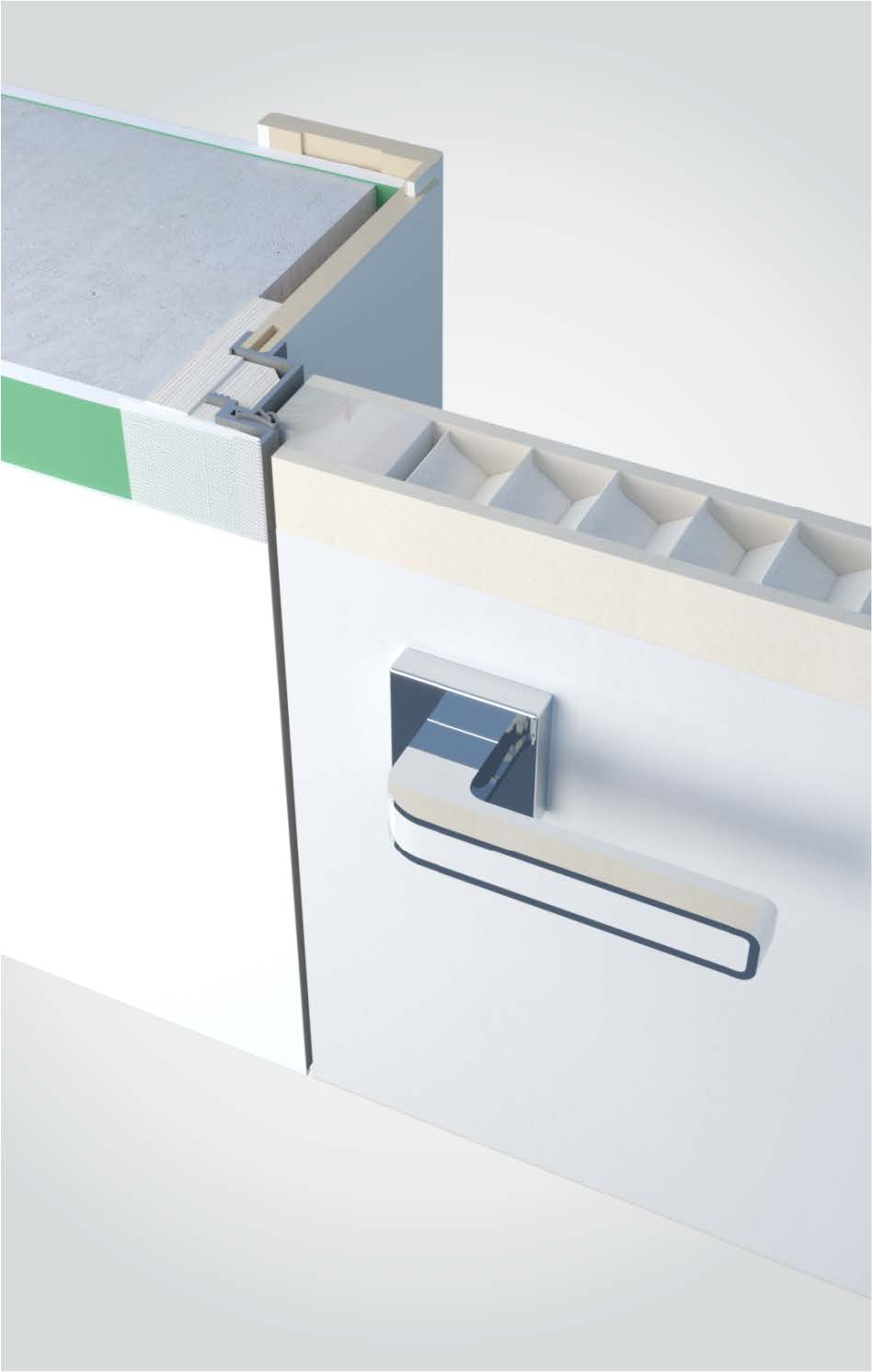 An inswing door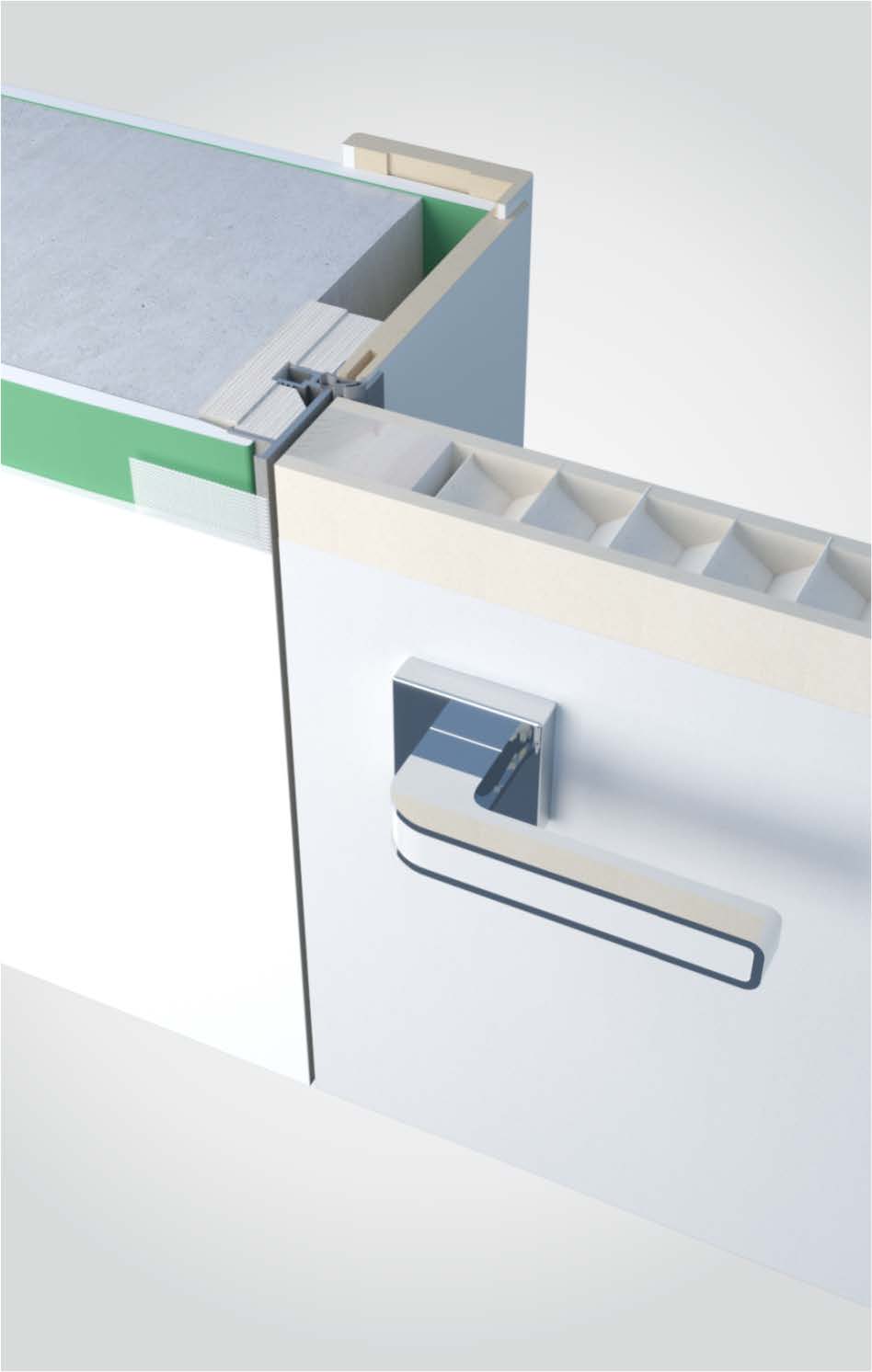 An outswing door
---
This frame is for left / right hand inswing / outswing door constructions.
To tell your door's inswing, stand in front of the entrance to your room:
If the hinges are on the left-hand side, the knob on the right-hand side and the door opens away from you, then this is a LEFT-HAND INSWING DOOR.
If the hinges are on the right-hand side, the knob on the left-hand side and the door opens away from you, then this is a RIGHT-HAND INSWING DOOR.
Please follow the instructions given in the installation guide to achieve maximum performance and avoid cracking/stress marks on door and frame surfaces.