05/27/2019
Posted By Julia Gajchuck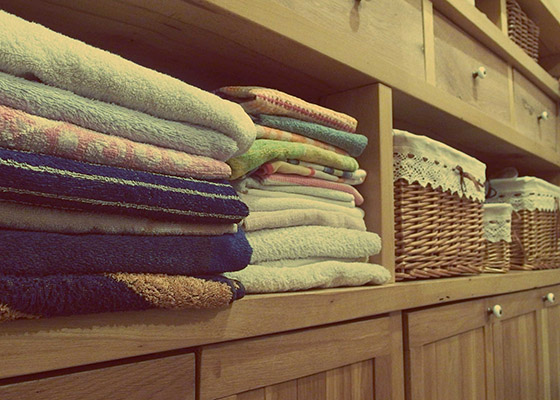 Every homeowner wants to conserve some space and make the room look tidy and more pleasing to the eye. Sometimes, closet doors take space and depict an unattractive image of the room if not untidy. Plain old closet doors were trendy for like ever, but times have changed and people are moving to more attractive looking closet doors. Are you looking for some closet door solutions? Well, you have come to the right place.
So, without a further ado, here are some of the best closet door solutions for you:
Use Paint
Plain closet doors are not bad; it's just that they are not good at injecting life into a room. If you are tired of looking at your plain old closet door and you happen to be short on budget to replace it, there is always an option of painting it. Rest assured your plain & ugly looking closet doors will appear more interesting after you paint them. On top of all this, you can change paint every new season without bearing the expenses of changing closet doors.
Add Slim Mirrors
A simple bi-fold closet door might not be a good option but if you add slim mirrors to the bi-fold doors, you'll pretty amazed to see what they bring to the party. The mirrors will add a more interesting visual element and your room will experience more light than before due to reflection.
Use Curtains
If it is a girl room, using curtains is not a bad option at all. They are quite cheap and they do not take space like closet doors. Using curtains is a better option if you are short on budget or want to experiment with your room. Nevertheless, amazing looking curtains add life to any room.
How About Barn Doors
If you are wondering why anyone would install barn doors in a 21st century home then you have no idea how many people love installing them in their houses. Barn doors add a unique texture to the room and bring a lot to offer than just a pleasant look. Barn doors are ultra-easy to use and they have this unique personality which makes them fit into almost any kind of décor. You can also go with modern barn doors as a closet door solution.
Sliding Closet Door
For rooms that are not spacious, the sliding closet door is not a bad option at all. They have a quite convenient feel to them and are super durable as well. You can use a pallet sliding door to add more richness to your room.
French Doors
If you want it fancy, French door as a closet door solution is not a bad option at all. In the end, it all depends on how you want your room to look and French doors have this tendency of making places look fancier and appealing.
Using Shutters
Let it be old or new shutters, they have what it takes to make closet doors have a more beguiling impact. They are gorgeous and can be used for any room.
---
All in all, all the aforementioned closet door solutions can be the answer to your quest of making the room more attractive, spacious, and lively. There are bi-fold, sliding, pocket styles and many more – there are so many options and you can choose whatever fits perfectly for your space. Have fun and best of luck!