05/28/2018
Posted By Julia Gajchuck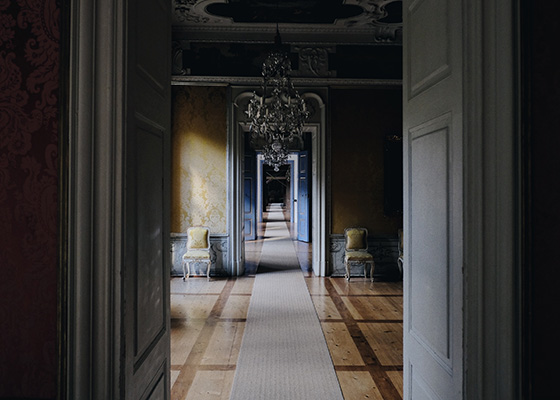 Want to buy a door for exterior or interior of your house? Wondering what factors need to be considered when buying a door? Well, there are several factors to consider, but one cannot deny the importance of the material quality of the door. Inarguably, the quality of the material matters the most because it helps in determining whether the door is going to serve you for a long time or not.
In today's technological world, it is not a big surprise that wood is not the only material used to manufacture doors like before. As a matter of fact, times have changed and today, different eco-friendly materials are mainly used to make doors. Some of the most notable eco-friendly materials are ISO core and Honey Comb. So, to enlighten you about the basic difference between solid wood, ISO core, and Honeycomb, let's get started:
Solid Wood
A lumber that is milled directly from trees is called as solid wood. Adhesives are used to hold together wood fibers to make engineered wood, but this is not the case with solid wood as it is composed of wood fibers that are from the whole piece of lumber. Hence, there is no use of adhesives or fillers in solid wood.
Given the fact that it is just pure and dense wood, there are not many chances of it wrapping up or breaking easily. It is used in various projects from making doors to flooring. It is because repairing solid wood is much easier as compared to other engineered wood or veneers. Doors made of solid wood are heavy, dense, and durable – they can withstand more punishment as compared to other doors.
ISO Core
It comprises high density, eco-friendly material that mostly consists of natural wood fibers. Unlike solid wood, there is the use of fillers and adhesives in ISO core. But adding fillers in the ISO core helps in achieving much-needed thermal and sound insulation (something that is missing in regular doors).
ISO core is used for doors used for the interior of a house because it keeps the warmth and provides satisfactory thermal insulation. Since the natural wood filling is used to create an ISO core, a sound insulation by 43 decibels is achieved with it. Overall, ISO core is recommended due to its major benefits such as thermal and sound insulation and of course, low price.
Honeycomb
It is inner core material that is used for different doors and is honeycomb shaped (hence, named as honeycomb door). It is made of cardboard or layers of paper that are circumscribed with each other in parallel and equivalently spaced. It is the special core filling that accomplishes significant noise reduction.
Honeycomb filling is light and the doors made of honeycomb filling are quite lightweight. Regardless of the weight, honeycomb filling is known for making the doors robust and resistant to environmental changes. It also provides resistance against termites and other insects. Overall, honeycomb is used for interior doors because they are low-cost and quite beneficial as well.
---
Solid wood, ISO core, and Honeycomb are good options because all of them have certain benefits that cannot be neglected. In a nutshell, ISO core and honeycomb doors are best for interior use and solid wood doors are suitable for exterior use. Solid wood doors are more durable but expensive as compared to ISO core or honeycomb doors.