02/23/2021
Posted By Siarhey Konushok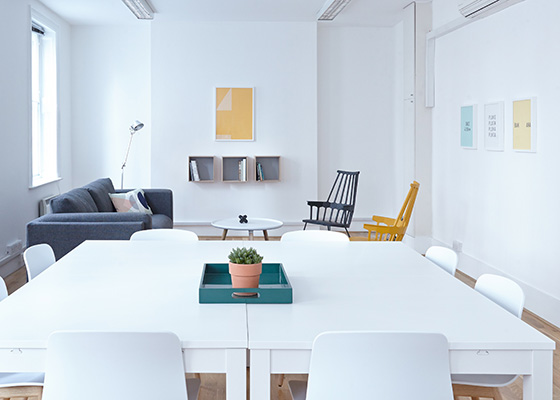 There is no denying that, like other homes, your kitchen is the most essential room in your little heaven. And why wouldn't it be? After all, meals are prepared in a kitchen, you probably eat there as well, and your family's day-to-day living takes place in this highly significant room. Overall, it is a great place to cook and eat together.
Given that the kitchen is such an important place in any home, the gateway to this room is more important than most people think. The kitchen door has to offer a visual impact because it is also a part of your home, and nothing should be visually undercooked (we're not sorry for the pun).
One of the most common mistakes made by people while choosing doors for the kitchen is that they opt for designs and styles that are simply outdated, too simple, or contradictory to the home's overall style. That is why Door Design Lab is here to help homeowners in choosing the best kitchen doors. Here are some of our best-selling kitchen doors. Let's have a look at them:
Unica Gray Oak
If you are looking for simplicity with a touch of elegance, Unica Gray Oak's flush door design is best for you. Thanks to the elegant and distinctive feature of aluminum edge binding, the door has robust aluminum protection that saves the edges and gives an ultra-luxury and modern look — something that is hard to find in such a price range.
This contemporary style Unica is designed by the very best in the business. This door's durability can be gauged from the fact that it is manufactured specifically from premium-quality solid pine.
Best-quality polypropylene with 3D-texture is used to make the surface of the door and polypropylene coating is used to make the door environmental-friendly, scratch-resistant, and moisture-resistant. You can choose from multiple options, and the door comes with a 2-Year Warranty.
Esta Vetro Bianco Noble
This kitchen door's most remarkable characteristic is its contemporary style with a clean and beautiful look — elegance is the essence of this door that most homeowners demand in their kitchen doors. Many of our customers love the solid stiles and rails structure complemented with beautiful glass that provides an eye-catching look.
Rich texture, humidity resistance, and absence of phenols and formaldehyde are provided by using enhanced polypropylene. The door has a look of a natural wooden door — a symbol of American craftsmanship as it provides quality and proven durability.
It also has a 6mm thick tempered glass settled in the door. It is worth mentioning here that these doors are even recommended for homes with children because the white frosted glass crumbles into rounded grains in case it is broken. Hence, there are no safety issues at all with this door. It also comes with a 2-Year Warranty.
Smart Pro 4H Polar White
This door is from the Narvika collection of interior doors that are known for their functionality and simplicity. It is a minimalistic door that mostly focuses on high-quality craftsmanship. It is finished with Sherwin-Williams enamel to ensure a luxurious surface that can withstand wear and tear for years to come.
With a balanced and persistent base, this Smart Pro interior is best known for its smooth modern look. Only premium-quality materials are used to ensure prolonged longevity and durability. White trim is used to cover the door and aluminum strips to create an excellent visual effect.
Along with a matte shade, the door has topcoats that are based on polyurethane particles to make it more durable. One of the best characteristics of this door is the use of an engineered solid core that provides more than satisfactory thermal and sound insulation. It comes with a 2-Year Warranty.
Unica 208 Vetro Gray Oak
This is regarded as one of the best kitchen doors due to its smooth finish and fantastic modern look. Given the fact that kitchen doors are not given much attention, this door has created a lot of buzz in the market.
As per customer's request, the door can be equipped with plain or concealed bearing hinges and the highly resistant PPL finish provides a lot of door variations.
On top of all this, the door is protected from dust, noise, smoke, insects, and drafts by an already installed automatic door sweep (made in Italy) at the bottom of the door. It comes with a 2-Year Warranty as well.
Palladio Bianco Noble
Palladio is known for its durable structure and a prodigious mix of elegant style. This iconic contemporary style offers the highest level of design and superior performance, making it ideal for your kitchen.
In order to make the door exceed customer's expectations, only premium-quality, environment-friendly materials are used. There is absolutely no use of phenol in the polypropylene-based coating. It also has characteristics such as noise and thermal insulation.
Eco-friendly PPL makes it moisture-resistant, scratch-resistant, and waterproof. It comes in a timeless white color, which enables it to blend in with every interior decor. This easy-to-clean, attractive looking door has all the traits of a quality door. It also comes with an already installed automatic door sweep (made in Italy) at the bottom of the door that is used to protect the door from dust, noise, smoke, insects, and drafts.


---

As Door Design Lab focuses a lot on quality and craftsmanship, we can say with confidence that these doors mentioned above can meet and even exceed your expectations. Although our doors are expertly manufactured to last for many years, we are happy to offer a 2-Year warranty for your peace of mind.
Inarguably, homeowners have recognized the importance of kitchen doors. If you are looking for a durable kitchen door for your home, it is best to contact a trustable provider. Remember to take your time and do some research before buying a kitchen door. We strongly recommend you not compromise over quality.
Let us know if you have any queries related to the best kitchen doors available on the market. We would be more than happy to guide you in purchasing the right kitchen door.